Print and packaging were tops for the day at the annual Print Excellence Competition where the Clementine bunch took home two Best in Category wins.
The Clementine bunch was thrilled to notch two Best of Category wins at the annual 2022 Print Excellence Competition hosted by the Printing & Imaging Association of Georgia (PIAG). The award announcements were made August 4, 2022 at PIAG's annual imPRESS Celebration of Print held at Zoo Atlanta. See what left the judges impressed below. Then, explore more work from the Clementine bunch by checking out our portfolio.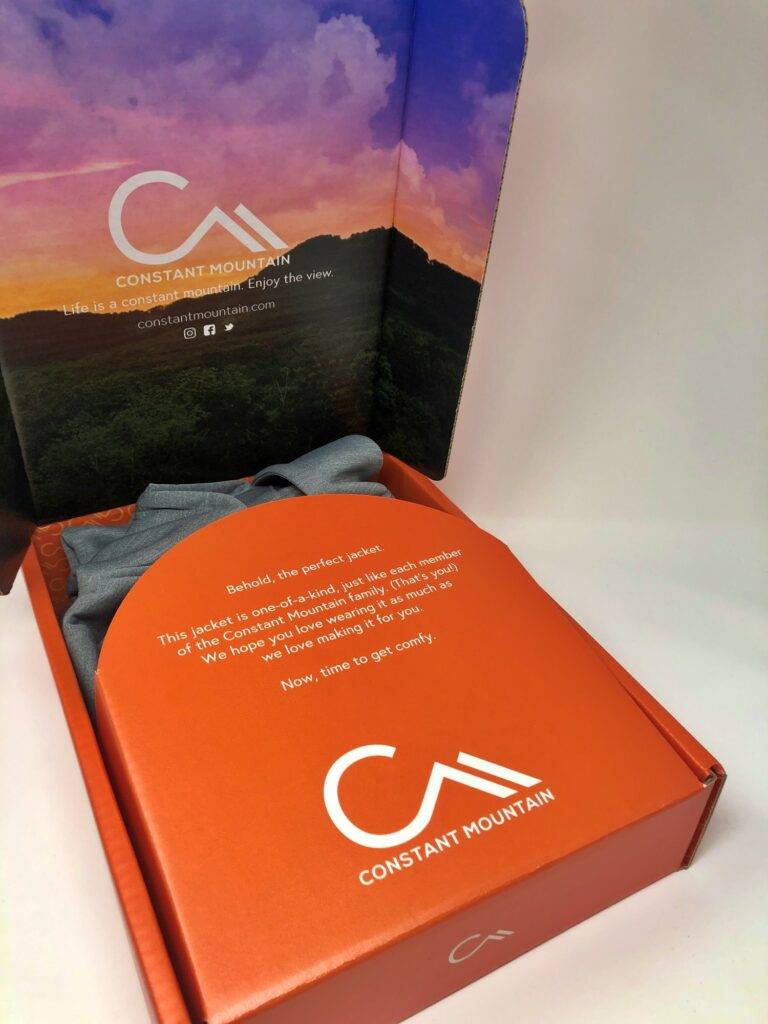 Constant Mountain Branded Packaging
BEST OF CATEGORY – Design
In keeping with its brand ethos, Constant Mountain's packaging is designed with an eye toward sustainability utilizing responsibly sourced and recyclable content. The outer box is eye-catching in the brand's signature orange shade while inside a simplified version of the logo element forms a sleek monogram style pattern. Along with product, there's more personality packed inside as each comes with a set of hand illustrated "conversation starter" cards with fun and funny topics for discussion wherever your Constant Mountain jacket may take you from the ballfield to the campfire and beyond. See more of the work here.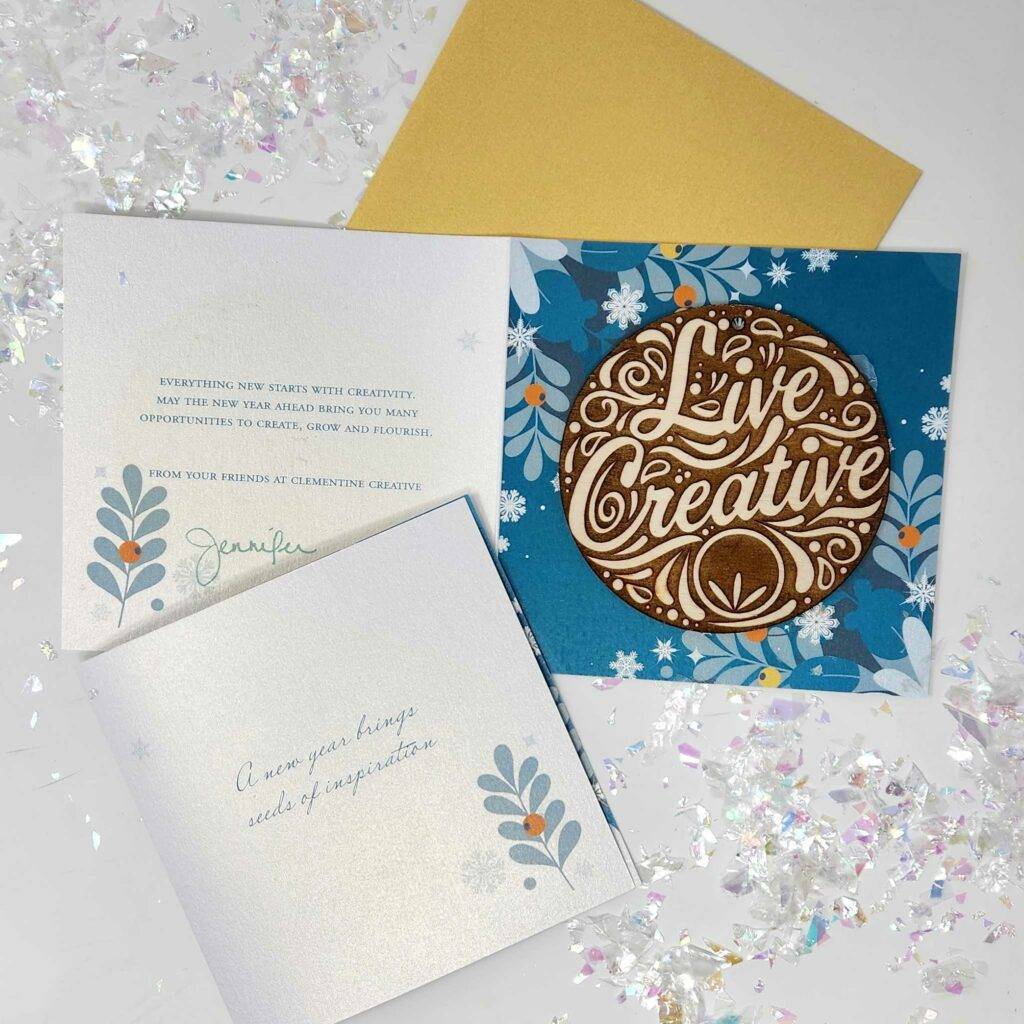 Clementine "Live Creative" Holiday Card
Best of Category – Print/Graphic Arts Self Promotion
Clementine's 2021 holiday card was tops on the "nice list" thanks to its creative concept and meticulous craftsmanship. Creative wishes for the season were brought to life through a striking laser cut wood ornament, custom designed and handmade by the Clementine team. The ornament nestles inside a folded, pearlescent card – ready to add warmth and sparkle to any holiday.
See more work from the Clementine bunch here.
See Our Blog
test