In today's digital marketplace, your website is your brand's face to the world. As both technology and trends move quickly, how do you know when it's time to consider a redesign for your website? Our team has 7 key signs that may be telling you that the time is now.
Your website should be a central part of your brand's marketing plan – a digital front door that is often the first, and sometimes the only, interaction that customers will have with your brand. Ensuring that visitors have a top-notch experience when they visit your website is essential.
So how do you know that your website is still delivering its best? Evaluating your website might seem intimidating, but it doesn't have to be. Read on for 7 simple things to look for that may be telling you that its time to consider a website redesign.
1. YOUR SITE DOESN'T DELIVER THE RESULTS YOU EXPECT
The first place to start in evaluating your website is with the results it is generating. Your website is a tool that is designed to achieve particular objectives. So, what are your goals for your website and how is it performing on those? If you are looking to grow your brand awareness, then you might look at how your site does in generating new traffic. Does it generate the leads that you need and at what cost? Does it deliver the sales conversion you need?
If your numbers are falling short of your goals or you're seeing a decrease in your website results or an increase in metrics like bounce rate, that's a good sign that it's time to reevaluate, rethink and redesign your site to meet the performance standards you need to be sucessful.
Of course, you can only evaluate your metrics if you are tracking them. If you are not already regularly reviewing the performance of your website, it's never too late to get started. Simple, free monitoring tools like Google Analytics can help you to easily track and evaluate your website performance so you can be sure you are getting the results that you want.
2. YOUR SITE IS MORE THAN 3 YEARS OLD
I know what you're thinking – three years? Seriously?! While three years can seem to go by in the blink of an eye, it's important to remember that technology, standards and consumer preferences change rapidly in the digital world. Does this mean that if your site is more than three years old, it is definitely a dinosaur? Not necessarily. But it does mean that by the time your site is three years old, you should be regularly reviewing and evaluating its performance against the latest web standards to make sure you don't fall too far behind the curve of technology and consumer expectations.
The last three years in particular have been extraordinarily transformative on the web as the ripple effects of the COVID-19 pandemic have pushed e-commerce and digital experience to new heights in terms of expectations and convenience. The paradigm for measuring experience on the web has shifted, ushering in a new age of online standards to meet. From site speed to design optimization to privacy and accessibility, now's the time to make sure that your site is providing the best possible experience for your customers, especially if it was designed and built for a pre-COVID market. (Read more on making sure that your website is up for the post-COVID reality here: Marketing in a COVID-19 World: Is Your Website Up to It?)
3. YOUR SITE ISN'T RESPONSIVE & MOBILE OPTIMIZED
As we all know, mobile phone usage has skyrocketed over the last ten years. Mobile devices now make up the majority of global web traffic, so if your site is still not responsive and optimized for mobile usage then a website redesign is definitely in order.
Today's website standards are not mobile-friendly; they are mobile-forward. That makes focusing on the mobile experience that your website provides imperative in ensuring that visitors have a positive experience on your site and that your site delivers the business results you expect. Responsive web design, that is a site that dynamically resizes and adjusts to fit a variety of devices and screen formats, is the basic standard for the web today.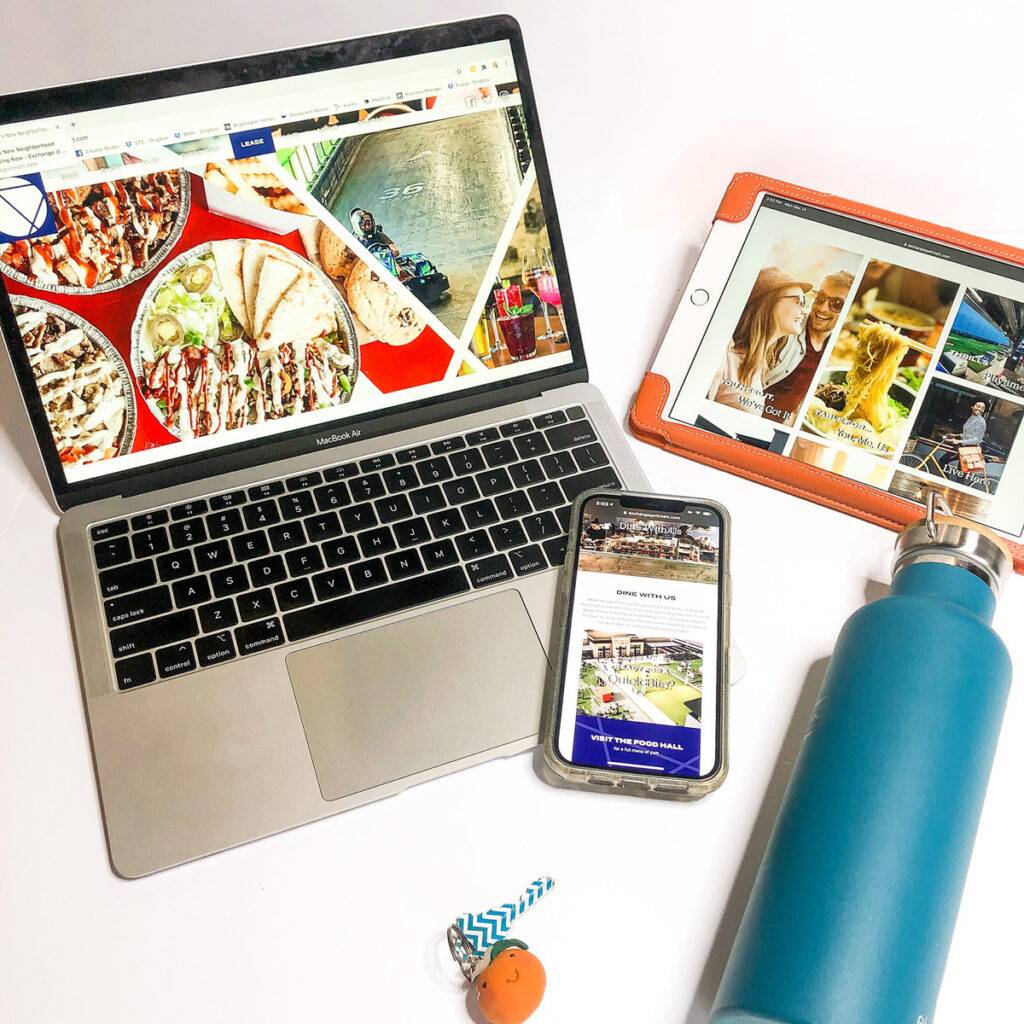 In addition, there are a number of other standards to consider in making sure that your site performs well on mobile devices including optimizing all of your site content and media for fast loading and correct display and ensuring that copy and text are easy to read in all formats.
4. YOUR SITE DOESN'T PERFORM WELL IN CORE WEB VITALS
Released in 2021, Google's Core Web Vitals are aimed at measuring the user experience a website delivers. More importantly, Google is now actively using these metrics as a ranking signal for search results. In short that means that keyworded, relevant, high-quality content is no longer enough to get you onto that all-important first page search position. Now, the overall experience by which you deliver that content needs to measure up as well.
Google has three core web vitals that focus on content loading speed, interactivity and visual stability:
Largest Contentful Paint (LCP): LCP is essentially the average loading time of the main content on a page.
First Input Delay (FID): FID measures the time from when a user inputs an action or command and the site responds
Cumulative Layout Shift (CLS): CLS refers to the visual stability of a page as it loads.
One of the best and simplest ways to do see how you are doing on Core Web Vitals is by using Google Search Console. This powerful (and free) Google reporting tool can show you exactly how Google is ranking your site on each of these dimensions. You can also learn more about the individual core web vitals and what they mean here: Google's Core Web Vitals: What Are They & Why Should You Care?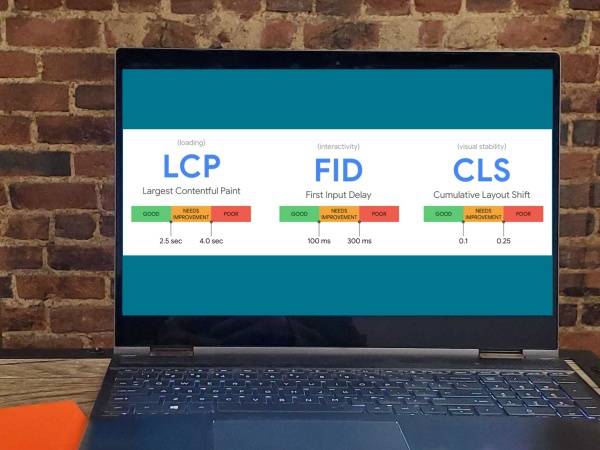 5. YOUR SITE DOESN'T MEET BASIC PRIVACY & SECURITY STANDARDS
Privacy and security on the web are some of the hottest topics of the day. If your website doesn't meet today's expectations for privacy and security, then it's definitely time to get started on a website redesign.
Not only will today's users shy away from a site that is not secure, but they may not even be able to visit it in the first place. Many web browsers either place a warning for users in front of sites that don't meet security standards or, in some cases, simply block those sites altogether. That being the case, making sure that your security and privacy practices are up to date is critical to your website's ability to perform.
If you are collecting any type of user data on your website, whether that's payment information for sales, contact information on leads or application information for job listings, you should be paying particular attention to the security of your site's data handling to avoid both user dissatisfaction and potential liability for breaches of exposed data.
6. YOUR SITE IS DIFFICULT TO MANAGE
If your website is built on a platform that makes it difficult to manage content or processes that you need in the normal course of business, it may be a time to consider a website redesign with a more user-friendly content management system.
WordPress is one of the most popular content management systems on the web today with 45% of all sites on the web employing it for content management. By combining a highly flexible platform that can be customized and tailored for virtually any design or function with an intuitive user interface for content management that makes it easy to maintain and scale, WordPress provides an effective and cost-effective content management solution that can ensure that you're not spending valuable time wrestling with a website that makes simple tasks hard to manage.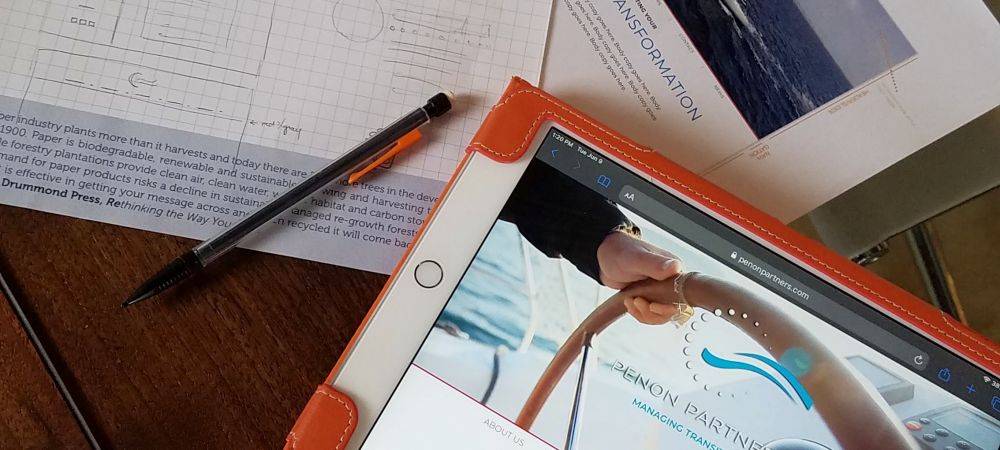 7. YOUR SITE NO LONGER REPRESENTS YOUR BRAND IN A COMPELLING WAY
As mentioned earlier, your website is often a potential customer's first, and sometimes only, interaction with your brand. You only have a few seconds to make a strong first impression, so it is critically important that the look and function of your site makes the right statement.
From your favicon to your footer, every element of your site's design speaks – either positively or negatively – about your brand and your business. A creative and compelling website design can drive that critical strong first impression. But relying too heavily on templates, stock imagery and the like can rob your brand of its unique voice. (Read more about the pros and cons of custom website design vs template-based websites here: Web Wise: Custom vs. Template Sites.)
Review your site from a customer's point of view. Is it current and professional? Does it reflect your brand's unique identity and personality? Is it compelling and engaging? Is it easy to get to the places you want to go? If the answer to any of these questions is no, then a website redesign may be in order.
When it comes to winning on the web, there's a lot to think about. But it doesn't have to be complicated. Put yourself in your customer's shoes and focus first on the experience, content and value that you are delivering through your website. Is it everything you want it to be? If not, then it might be time to think about kicking off a website redesign.
Need help making sense of it all?
Decided that you are ready to explore a website redesign?
Connect with the Clementine bunch today!
See Our Blog
test