A Picture Perfect Site to See
Client | Warren Bond Photography, Atlanta, GA
By Clementine | Website Design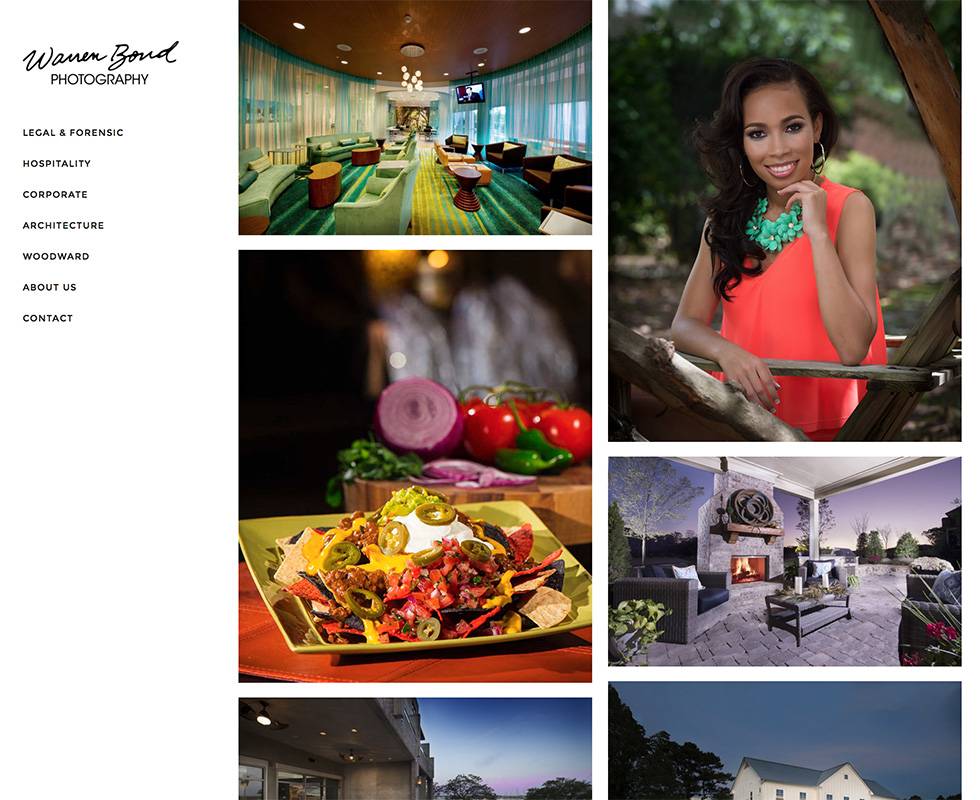 The Story
A family-run photography studio built on three generations of dedication to the craft, Warren Bond Photography is a go-to resource for a diverse range of photography needs from architectural and hospitality to corporate and forensic work.
The Work
In order to act as a compelling showcase for Warren Bond's work, the studio's new website design needed to be both visually impactful and flexible for a variety of styles. The resulting design is intuitive to use with an appealing interface that places the company's craft front and center in striking photographic images.
To service the studio's academic clientele, the site also includes a custom e-commerce solution implementation to facilitate photo proofing and purchase online.
The Results
Warren Bond Photography's site has become a worthy hub for its work and its clients with e-commerce solutions provided an enhanced level of service for loyal customers.
See Our Portfolio