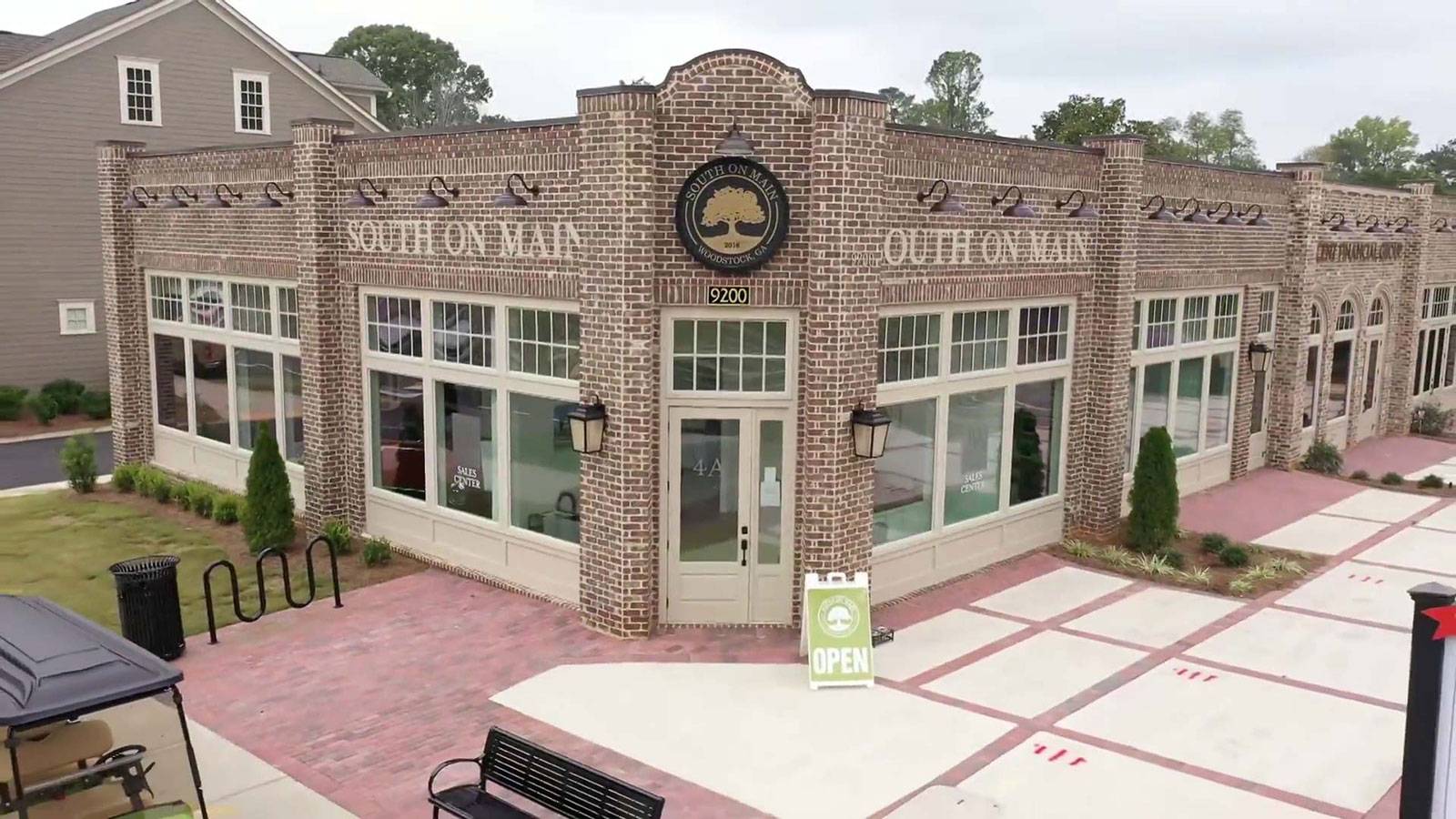 Main Street Gone Modern
Client | JW Collection, Atlanta, GA
By Clementine | Retail Sales Center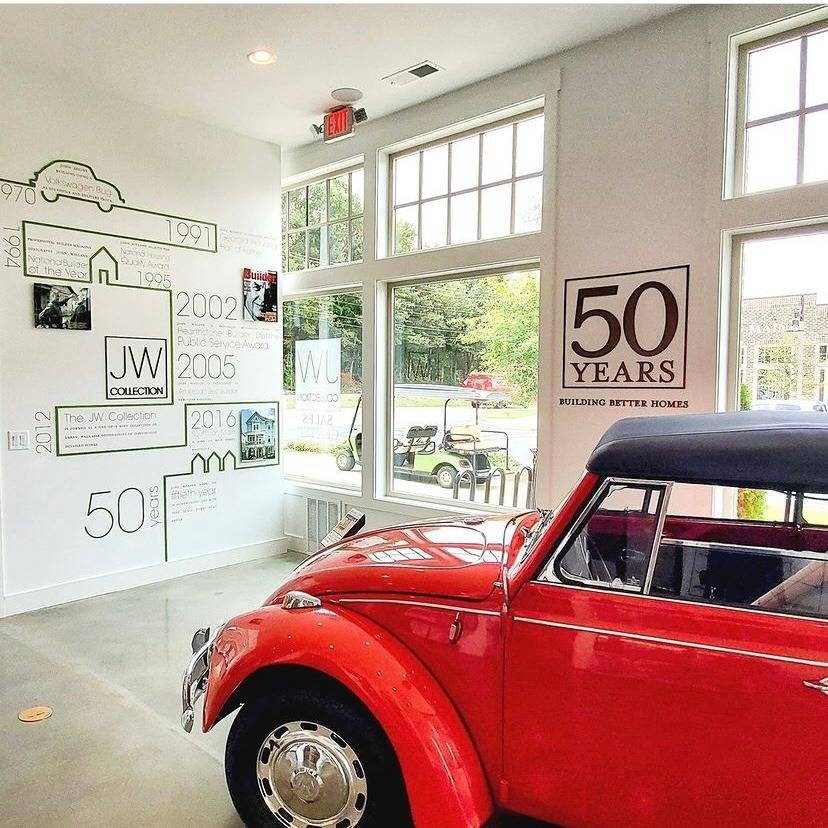 The Story
South on Main is a meticulously designed new urban village just a sidewalk from all the shopping, dining and entertainment of the thriving main street district of Woodstock, GA that combines downtown living with fresh, green appeal. As the flagship neighborhood location of the JW Collection, led by Atlanta homebuilding icon John Wieland, the community's new retail sales experience center presented the perfect opportunity to capture not only the South on Main story but also Wieland's 50 years of history and placemaking experience.
The Work
Inside the approximately 2500 square foot retail suite, Clementine collaborated with the client team on a plan to create an experiential path throughout the space beginning with a warm welcome in the front hospitality area where the South on Main logo in fresh green is applied directly to crisp white brick interior wall at mural scale for an approachable hometown feel. Visitors are drawn deeper into the space by the view of a fully restored, red VW bug on display in the next room. The car, which is the same make as the one in which John Wieland started his iconic homebuilding career more than 50 years ago, is surrounded by a three-dimensional graphic timeline highlighting Wieland's history in the industry. As visitors take in the depth of the company's history, they pass into the center's central space which is focused on the South on Main story which is built on this five-decade foundation. A focus on large impactful graphics with only simple, easy to digest text callouts creates an immersive space in which visitors easily and naturally experience the fresh, downtown appeal that is South on Main.
THE RESULTS |
Named Atlanta's Community of the Year in 2020, South on Main has become an iconic part of the city's landscape with the retail sales center waiting at its front door on Main Street to spread the message of life at South on Main to all who pass.
Awards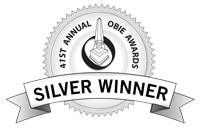 2021 OBIE Awards, Silver, Best Community Information Sales Center
See Our Portfolio