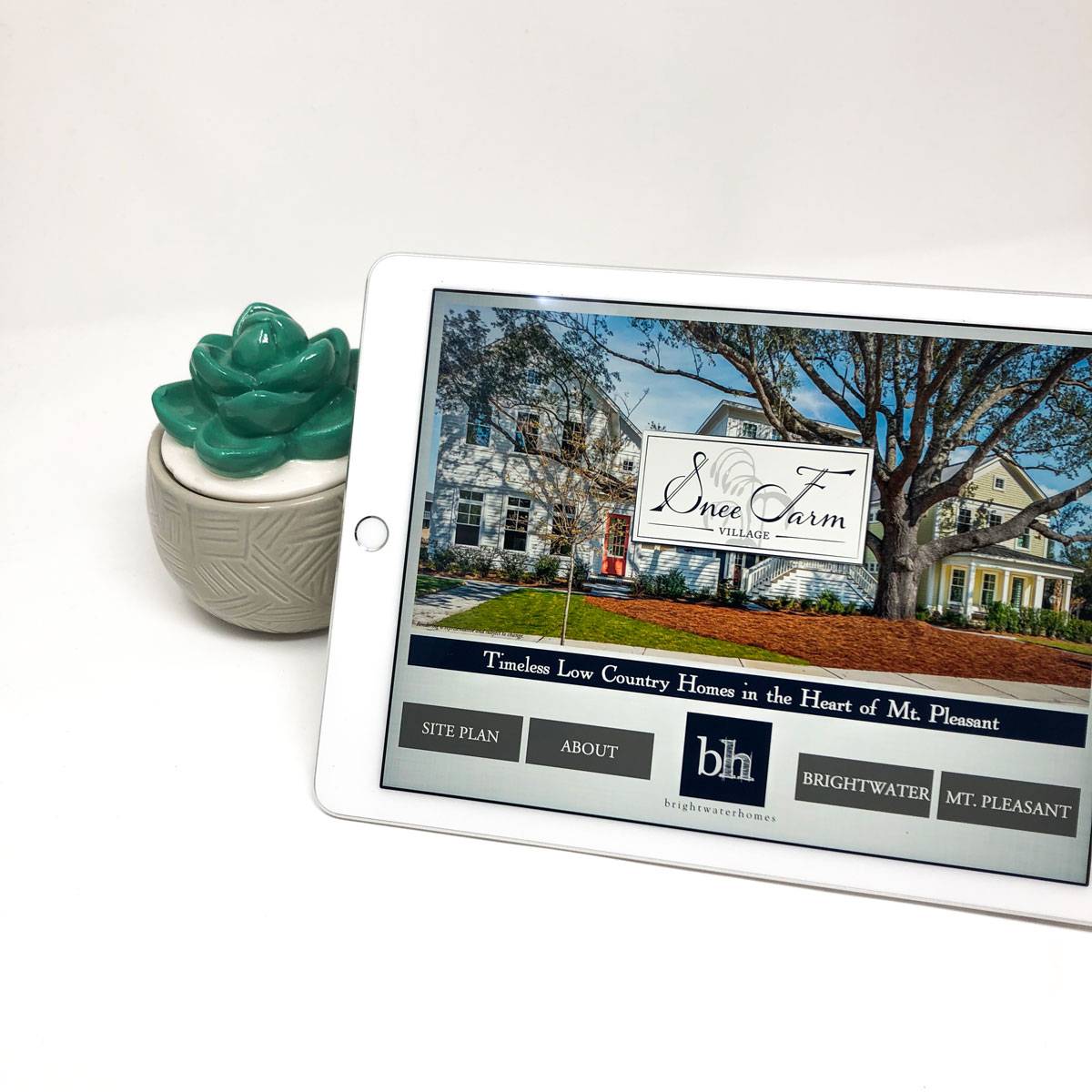 Experience the Vision Online
Client | Snee Farm Village, Brightwater Homes, Charleston, SC
By Clementine | Interactive Presentation Design
The Story
Selling any product is about telling a compelling story. This is particularly true for new construction real estate – where allowing potential homebuyers to see and understand the vision for a new home or neighborhood while it is still under construction is a critical challenge. This was the case at Snee Farm Village – a new home destination at the doorway of one of Charleston's favorite club addresses.
The Work
This easy-to-use interactive digital presentation was designed to arm Snee Farm Village's sales team with the ability to showcase their story in the office, on the site or wherever they may be. An appealing and intuitive interface for tablet or desktop use allows the sales team to easily navigate and demonstrate a variety of visual assets to bring their sales presentation to life, anytime, anywhere.
The Results
Current, compelling and simple to update and evolve, this modern take on sales display proved an invaluable addition to the sales team's toolkit as they sold nearly half of the neighborhood's available homes during construction phase.
See Our Portfolio