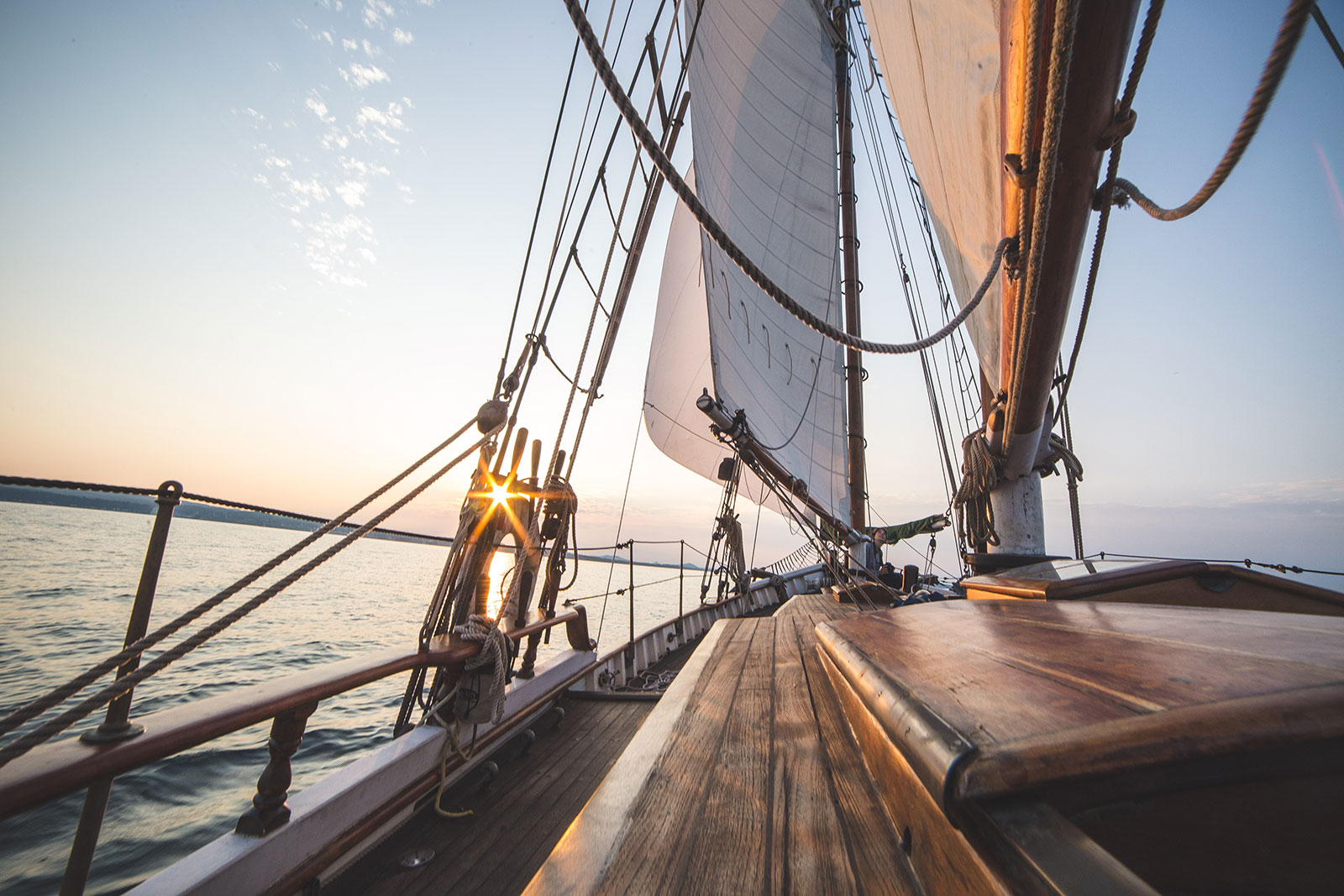 Setting a Course for Success
Client | Penon Partners, Atlanta, GA
By Clementine | Rebranding Design, Website Design & Management, Marketing Collateral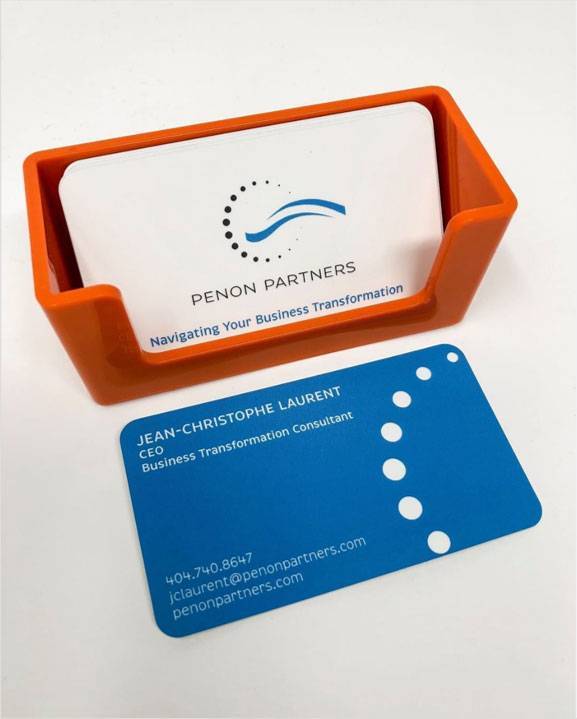 The Story
Founded in France and newly established in the U.S., Penon Partners is a consulting firm whose mission is to provide expert guidance for its clients' business transformations with specialized focus in the technology, telecommunications and IOT segments.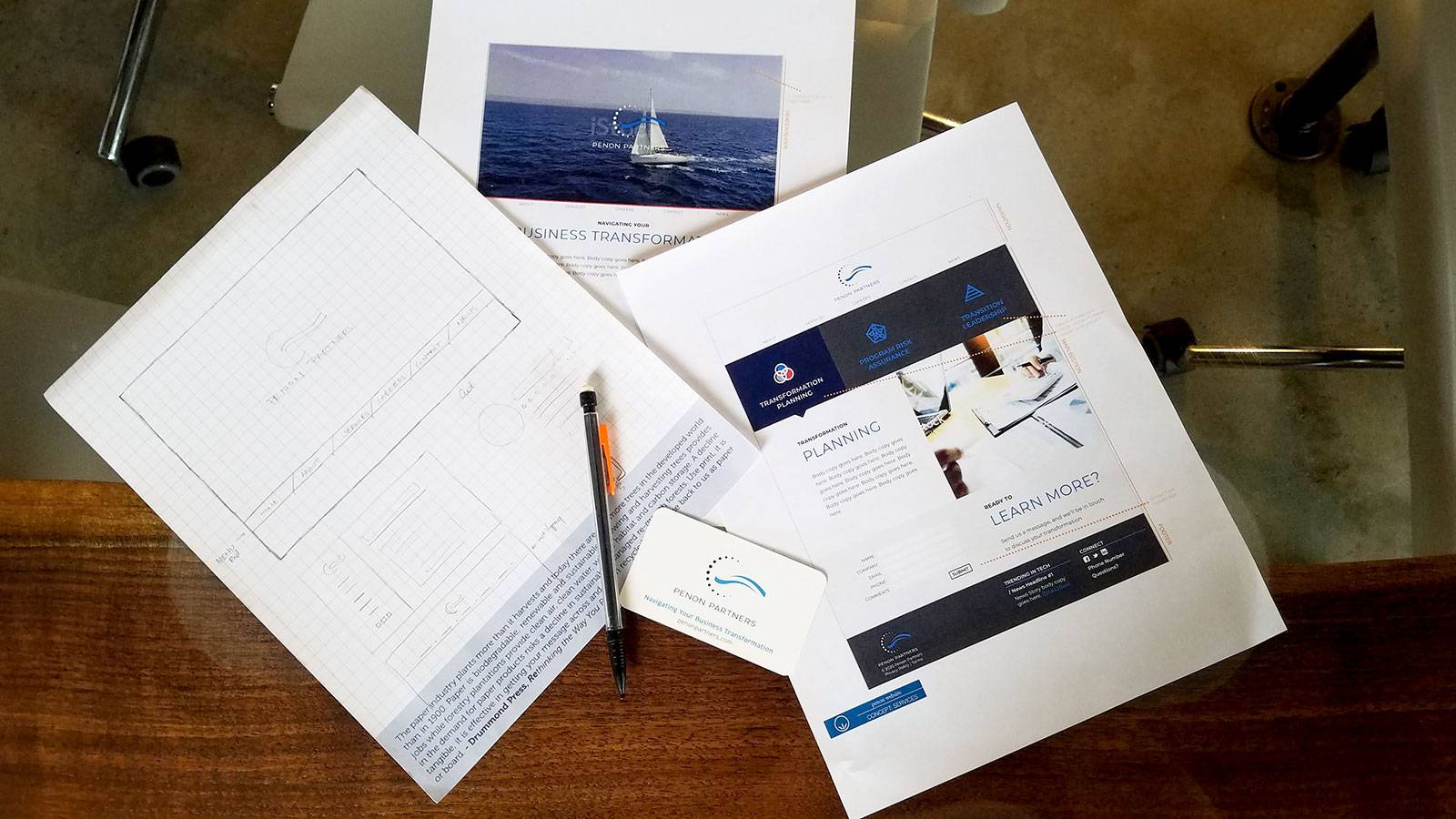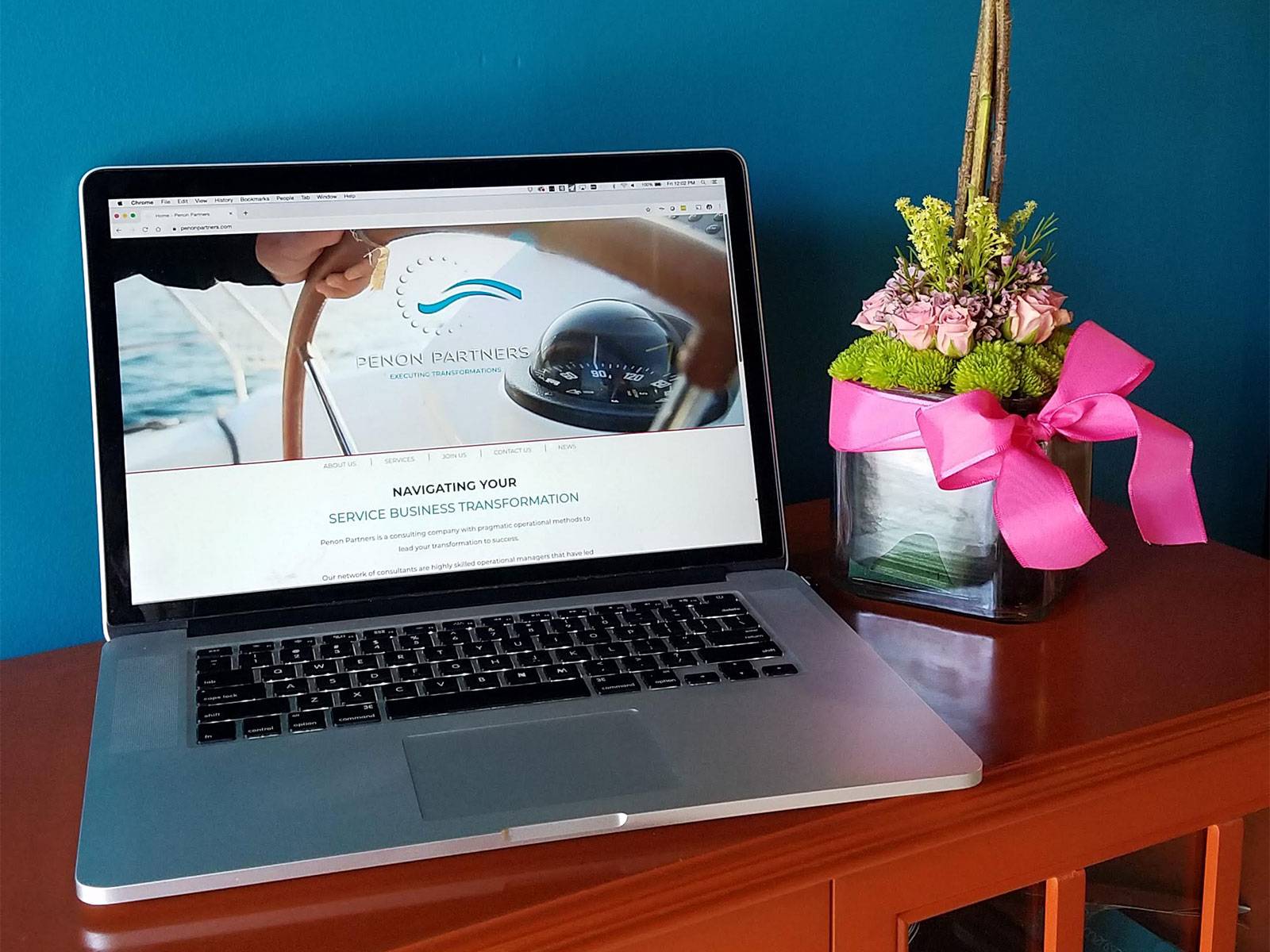 The Work
On the cusp of its U.S. market launch, Penon Partners sought a refreshed and refined rebranding to act as the foundation of an expanded suite of materials and outreach.
Penon's logo design was initially inspired by its name "penon" which in sailing refers to small banners or flags used to indicate the direction of the wind – apropos for the consulting firm mission in helping clients pursue new directions. To take the firm's identity to the next level, Clementine refined their logo inspiration into a sleek new design transforming the outer circle into a series of dots which feel dynamic and evoke technology reflecting Penon's specialized market segments. A streamlined modern font choice furthers the technology tie while the blue wave of the conceptual penon itself adds fluidity and movement to the design.
Continuing to draw on the story, the custom website design grabs attention with a crisp, nautical inspired color palette and dynamic topline video. An intentionally crafted set of graphics and imagery help to guide users easily through the site and through Penon's core messaging – introducing its philosophies, showcasing its team and breaking down the relative complexities of its marketplace into clear and actionable stories.
The Results
With a refined new logo design in place, Clementine worked with the Penon team to create a full suite of branded materials to facilitate the team's needs for their American launch. From business cards to the website, a cohesive and polished branding suite equipped the Penon Partners team to tell its story and connect with customers for sustained success.
Client Feedback
From Jean-Christophe Laurent, CEO:
"I'm really proud of the result and I love it. Jennifer, Merissa and all the team is tremendous, really professional, responsive and agile."
See Our Portfolio