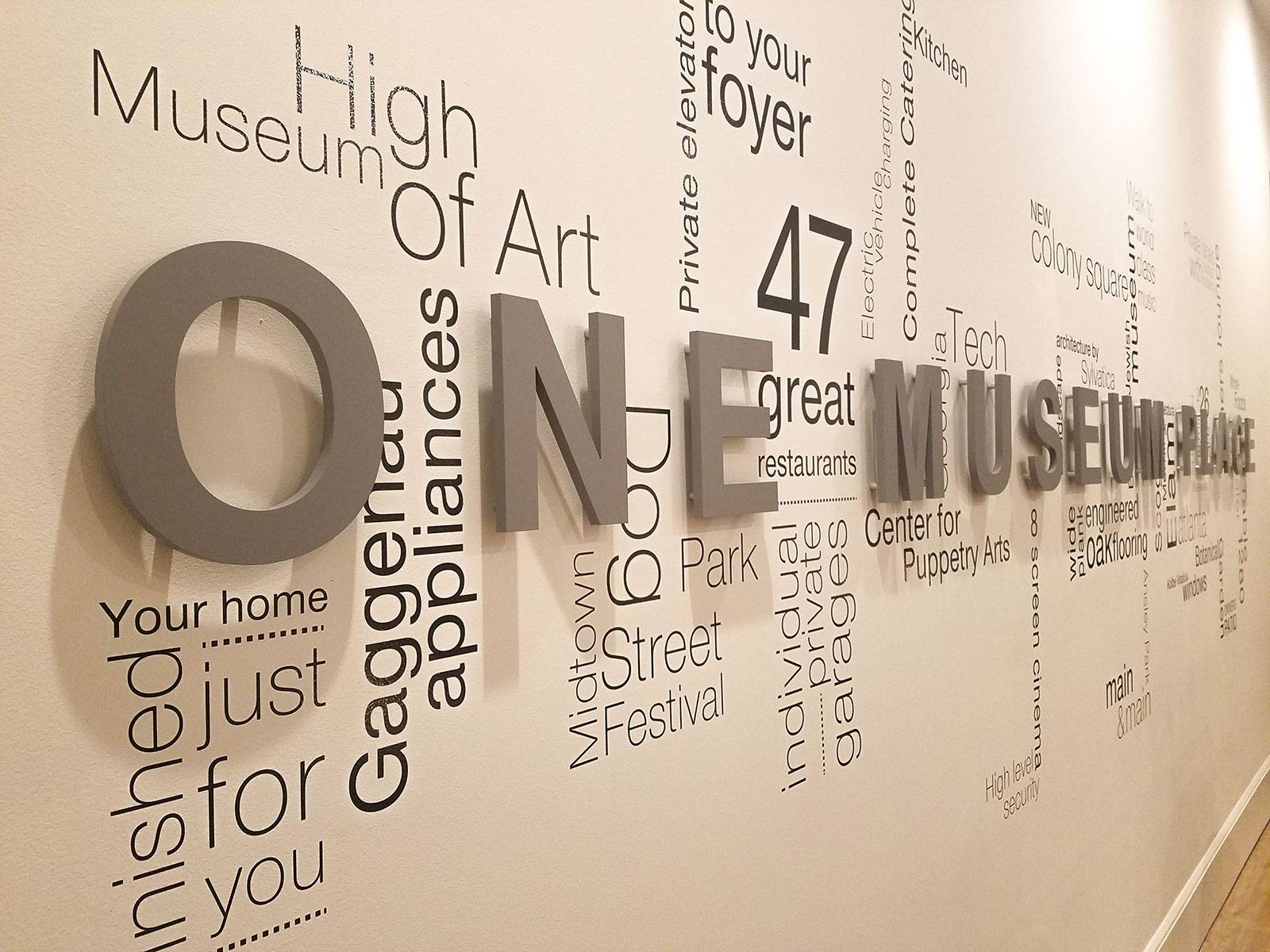 Curating Award-Winning Luxury
Client | One Museum Place, Atlanta, GA
By Clementine | Brochure Package, Marketing Collateral, Sales Environment Design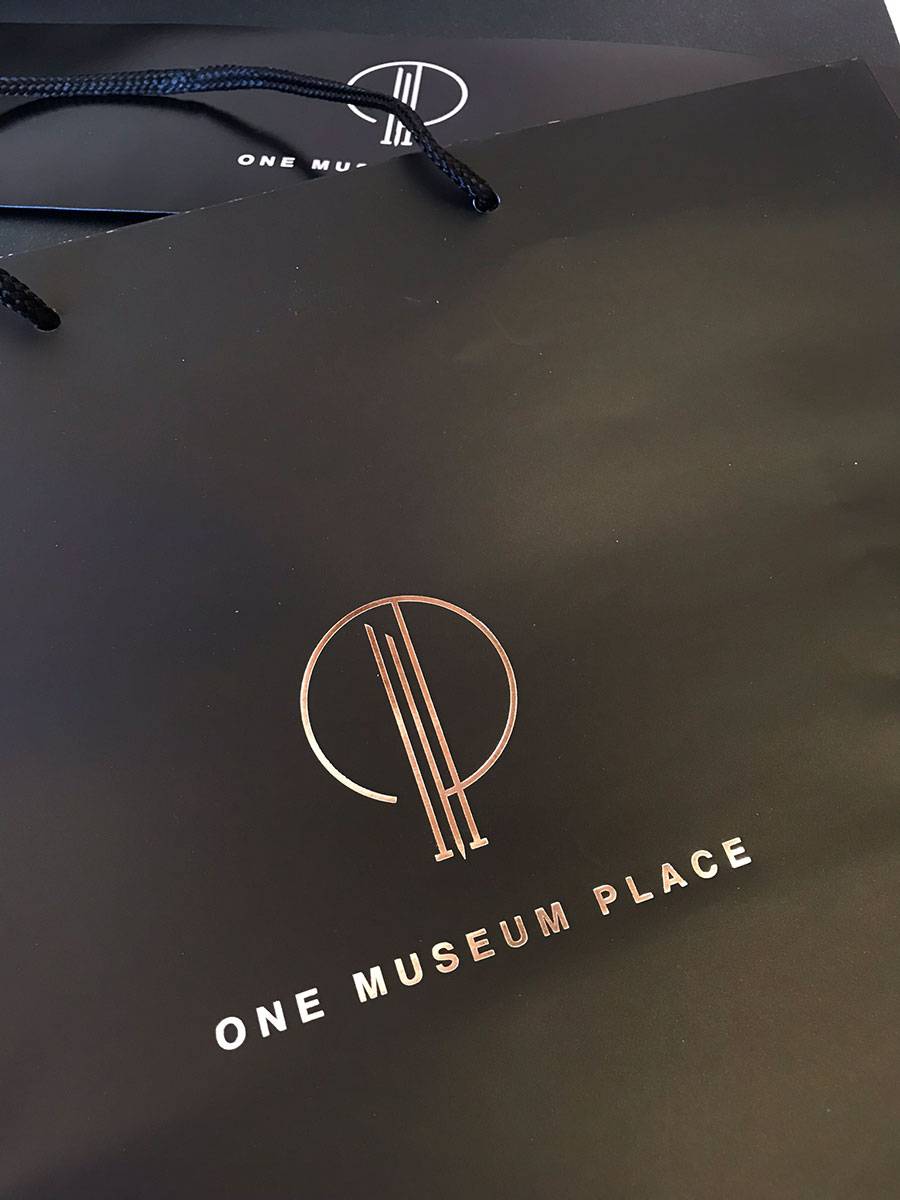 The Story
One Museum Place is the capstone of John Wieland's legacy embodying his love of architecture, connection to the arts and commitment to Atlanta. This collection of luxury condominiums enjoys a commanding Midtown Atlanta location on Peachtree Street across from the High Museum.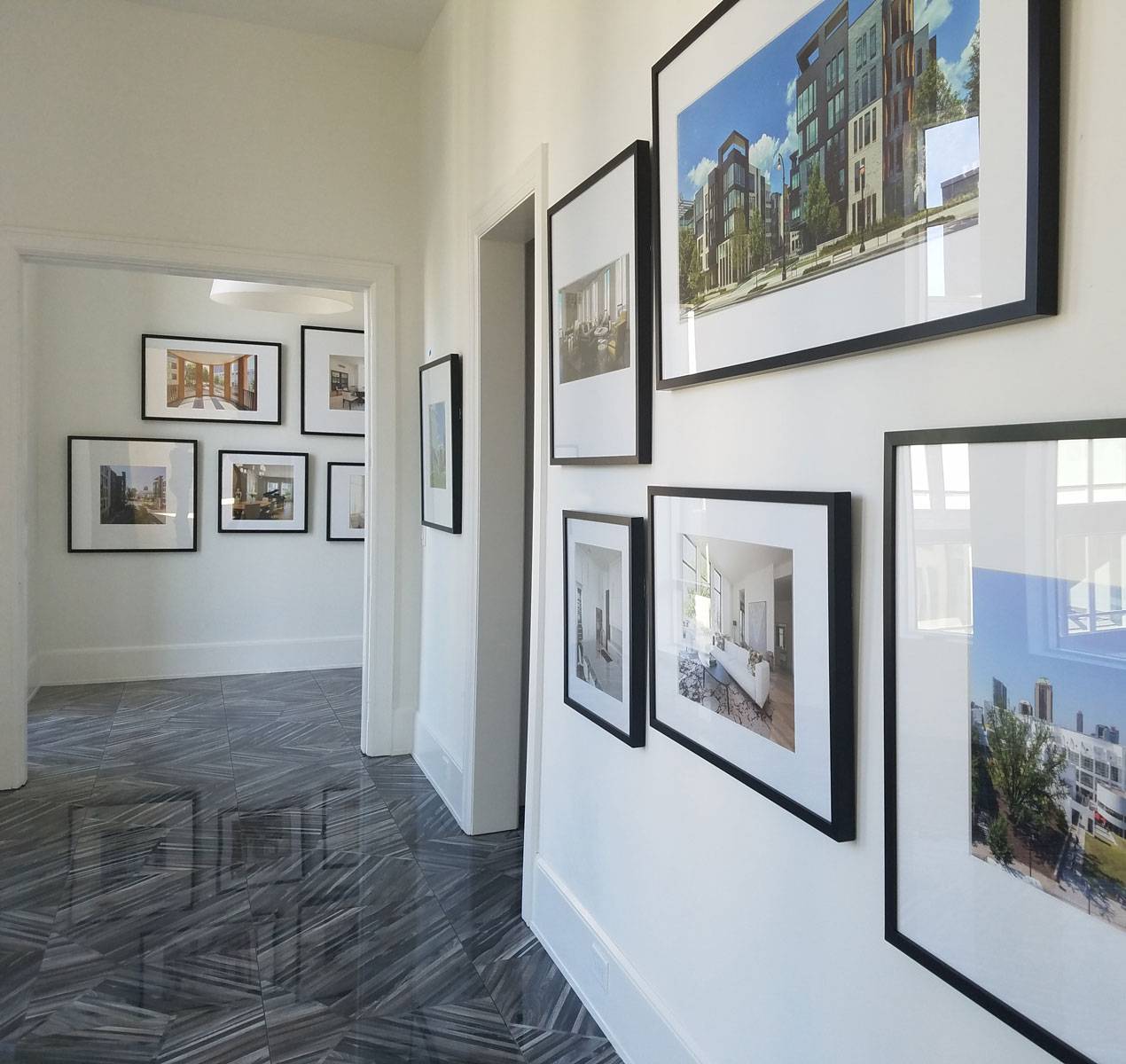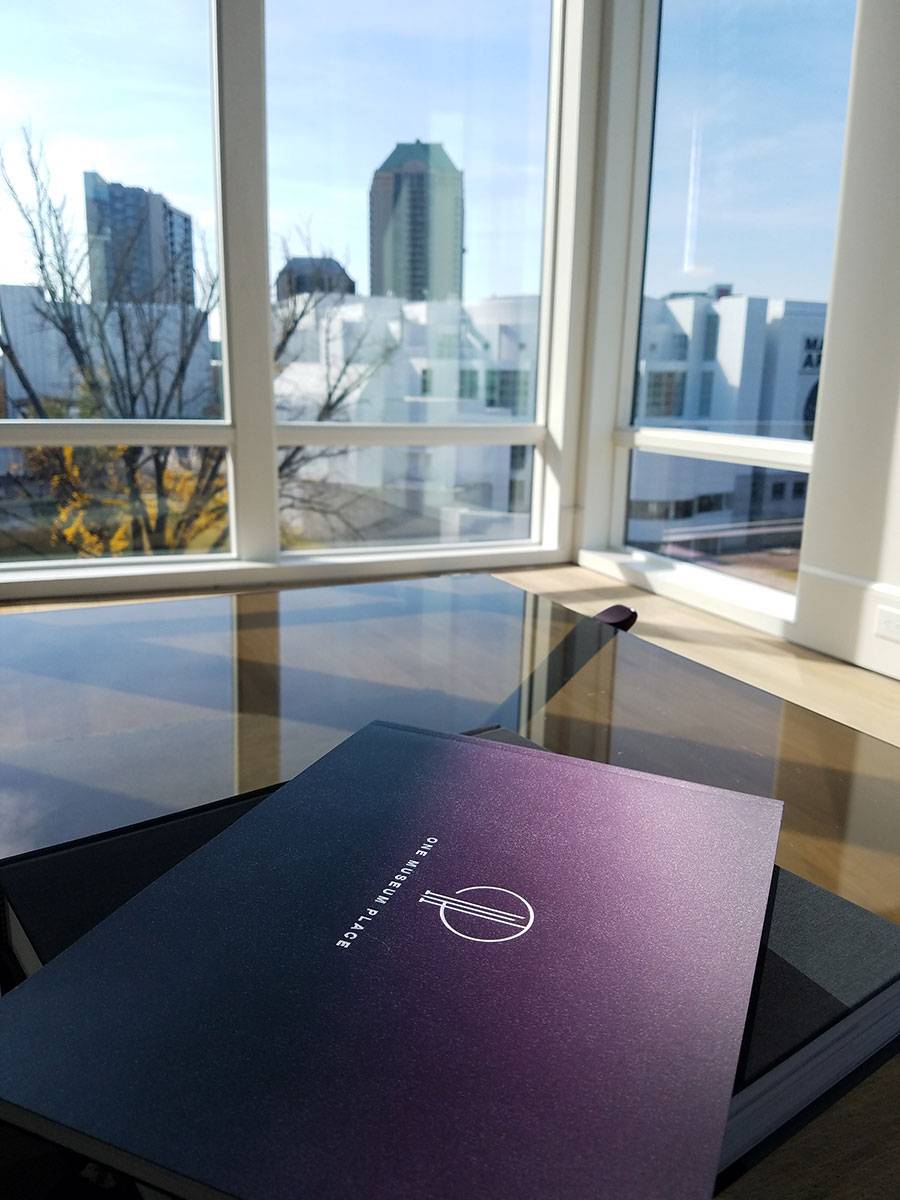 The Work
To cast the vision for this singular location, Clementine developed and produced an equally unique story brochure, lavishly yet elegantly packaged befitting the place and the people who would call it home. Behind the soft black and shimmering metallic logo imprint of its cover, the sleek perfect-bound brochure brought the story of One Museum Place and the people behind it to life in a refined architectural style. The brochure then fit inside a custom made magnetic closure box, also emblazoned simply with the logo, and complemented inside with a thoughtfully placed card for a handwritten note accompanying the contents.
As One Museum Place began to rise, it was critical that its onsite sales environment reflect the same meticulous curation as the rest of the project. The resulting sales space was clean, chic and sleek – drawing on the namesake museum inspiration to create a bright gallery-style installation that maximizes visual impact with an artistic edge. The space maintained an airy and inviting feel. Rather than greeting visitors with aggressively styled messaging, cleanly framed displays of rich, compelling imagery invited them to engage and immerse themselves in the story of the environment that surrounds them. Key interest points became art in a central graphic text wall design.
The Results
One Museum Place is the culmination of John Wieland's long career in place-making in Atlanta. A richly sophisticated marketing presentation carried the One Museum Place vision from its conceptual phase through to reality.
Awards
Gold Winner, Luxury Packaging | American Package Design Awards
Best Community Brochure | OBIE Awards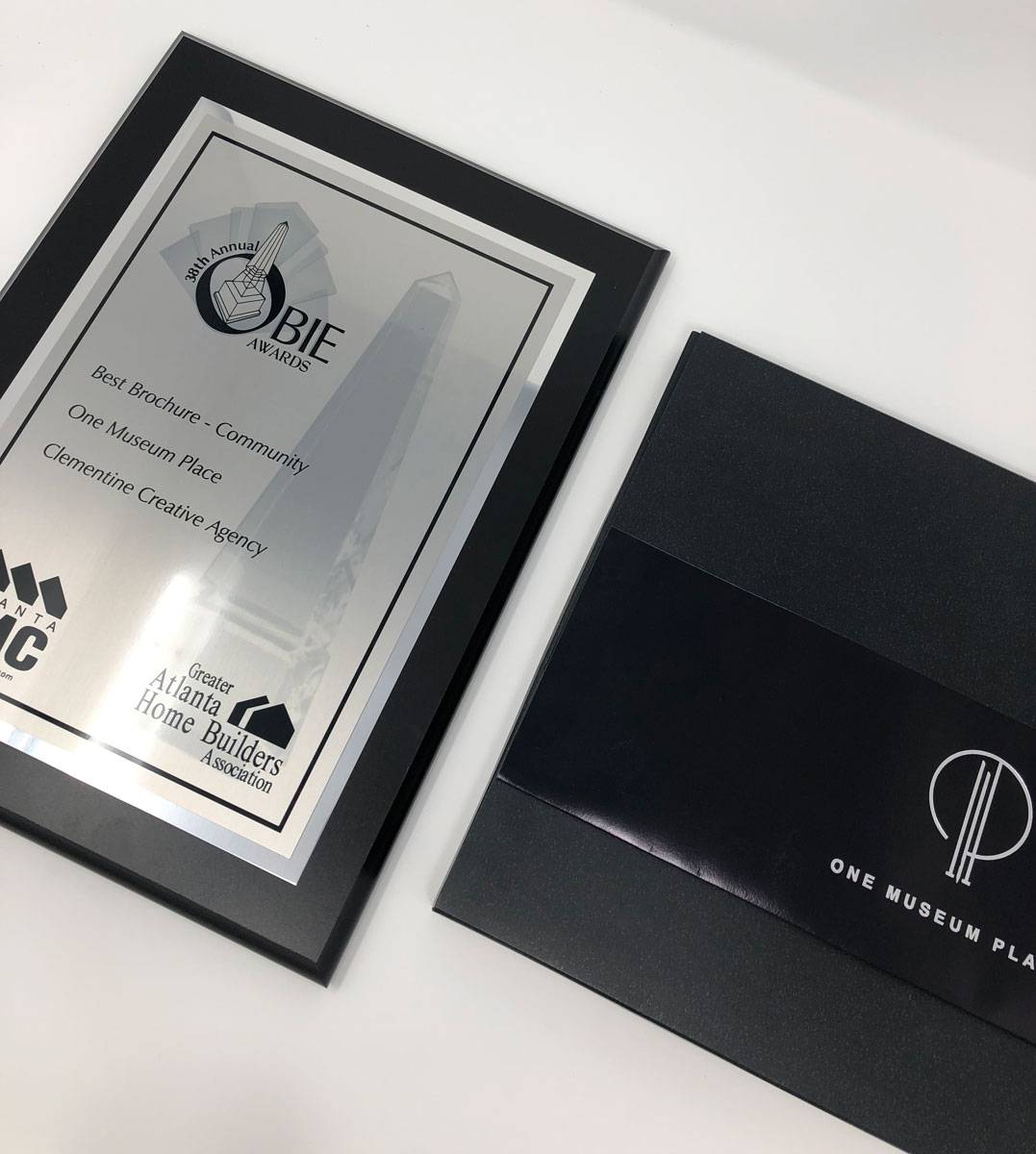 CLIENT FEEDBACK
From John Wieland, Developer
On the brochure
Outstanding!!! Congratulations to Clementine Creative. Just what we need. We will make good use of it. Just as special as One Museum Place. Thank you for the great execution.
On the sales center
I think it's absolutely fabulous. Such a great way to communicate our message of all that is happening at and around One Museum Place. The cut out One Museum Place letters worked really, really well. I think this going to be a great sales environment. Great work.
See Our Portfolio