Designing Stronger Relationships
Client | Greater Atlanta Home Builders Association, Atlanta, GA
By Clementine | Website Design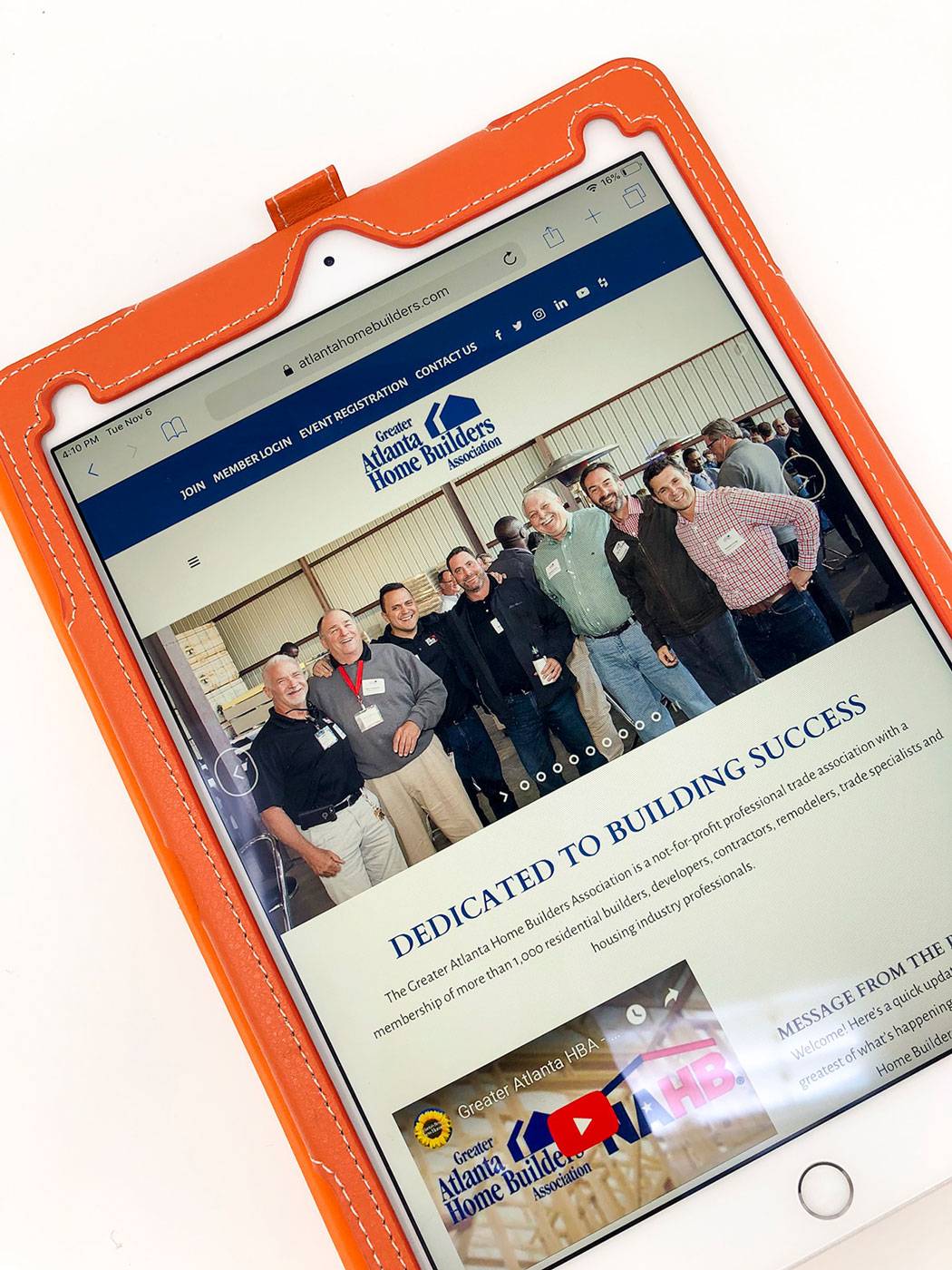 The Story
The Greater Atlanta Home Builders Association (GAHBA) is a not-for-profit professional trade association dedicated to promoting, protecting and preserving the home building industry and working to connect its more than 1000 professional and associate member organizations.
The Work
Clementine's new website design for the Greater Atlanta Home Builder's Association focused on a personal, connections based presentation and a simple, easy to use experience – both for members on the site and staff behind the scenes. Despite a large amount of content to be presented, the site is organized and intuitively easy to navigate. Links to the password-protected members portal are easily accessible for members looking to conduct quick business. Flexible page designs accommodate both plenty of photography and members spotlights to further personalize the organization and encourage connections as well as a clean rotating ad platform for the association's sponsors. And the content management interface ensures that the association's own team can confidently handle routine content quickly and efficiently.
The Results
The GAHBA's new site launched to rave reviews from the association leadership and members – simplifying increased communications, facilitating membership interaction and enabling ongoing e-commerce and ad sales.
See Our Portfolio