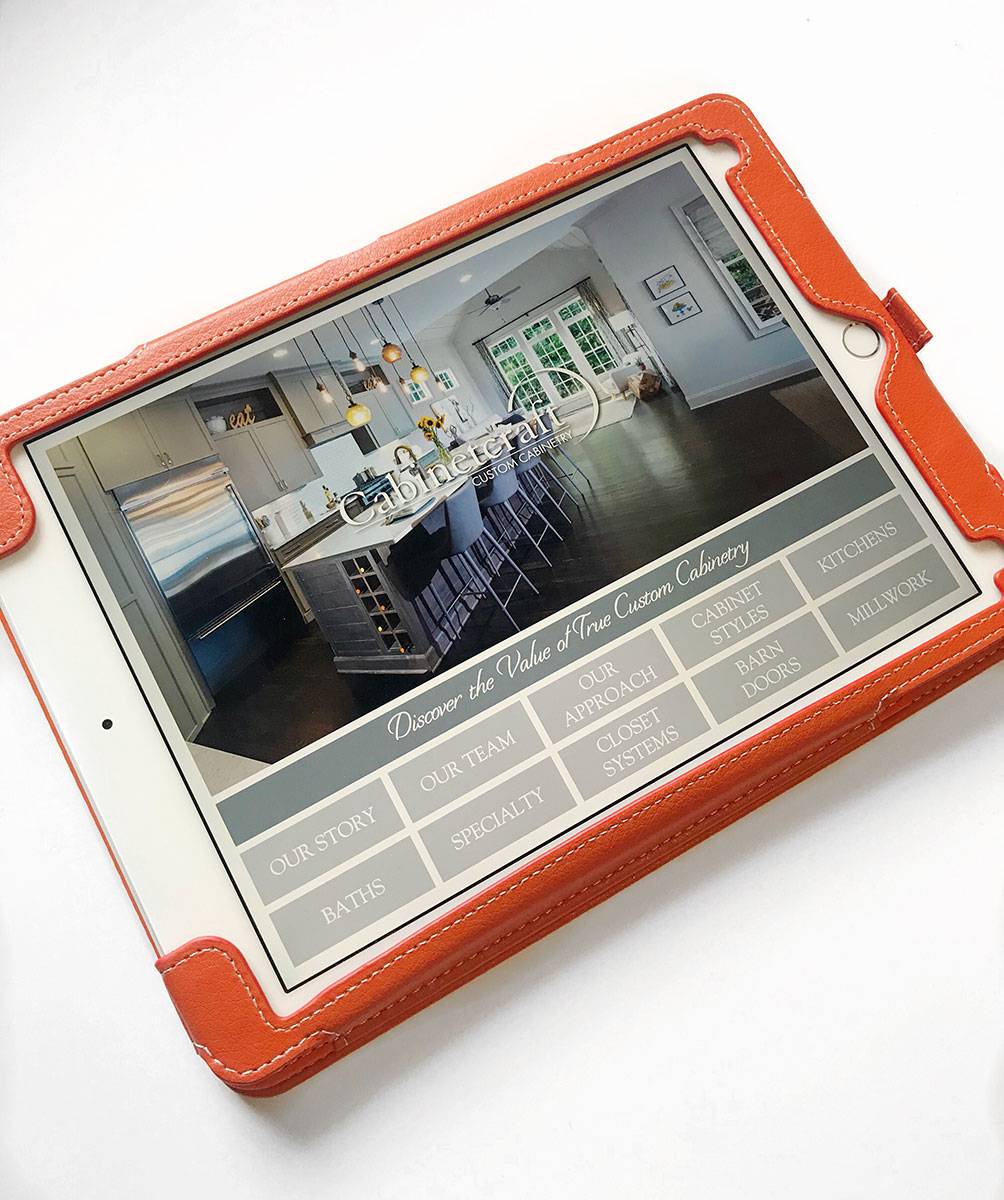 Organized Onscreen Appeal
Client | Cabinetcraft, Atlanta, GA
By Clementine | Digital Kiosk Presentation
The Story
Cabinetcraft is a leading brand in the design and installation of truly custom cabinetry to serve builders, contractors and consumers with new construction or renovation needs.
The Work
The nature of Cabinetcraft's business meant that its sales team was often called upon to engage with potential clients on the go. To facilitate the team's ability to showcase its product offerings in a compelling format whether in the design studio or on the jobsite, Clementine designed and built a fully interactive product display kiosk perfect for tablet use. The presentation showcases Cabinetcraft's brand story as well as its robust catalog of product offerings, styles and colors – all readily available at the touch of a finger on demand.
The Results
Cabinetcraft's mobile sales presentation allowed the sales team to take advantage of new and varied sales opportunities as they found themselves out on jobsites or in the design studio. It also effectively enriched the quality of sales interactions, making it easier to qualify a client's specific wants, needs and tastes, for increased sales success.
See Our Portfolio