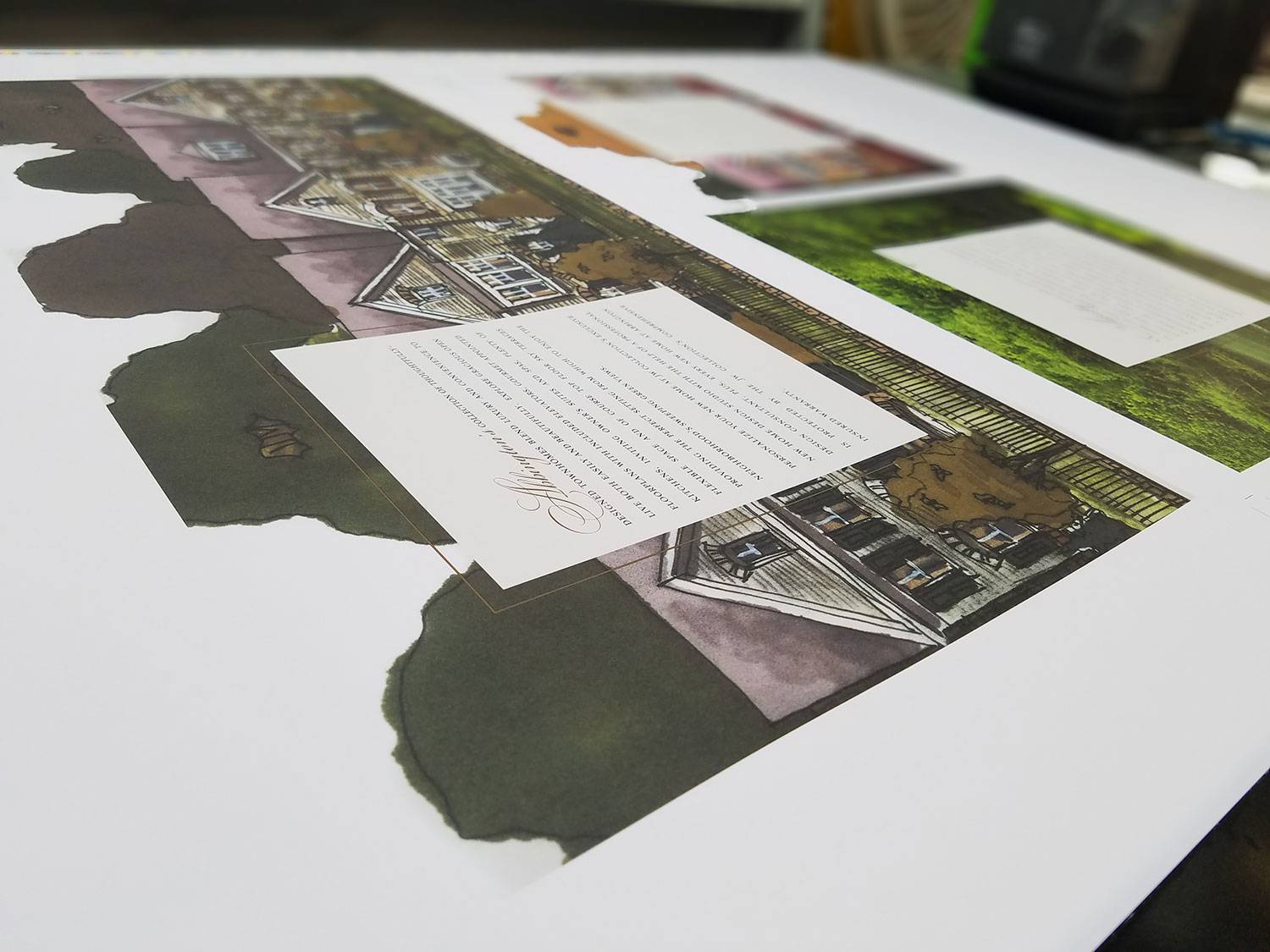 Abbington at Wildwood
Client | JW Collection, Atlanta, GA
By Clementine | Print Brochure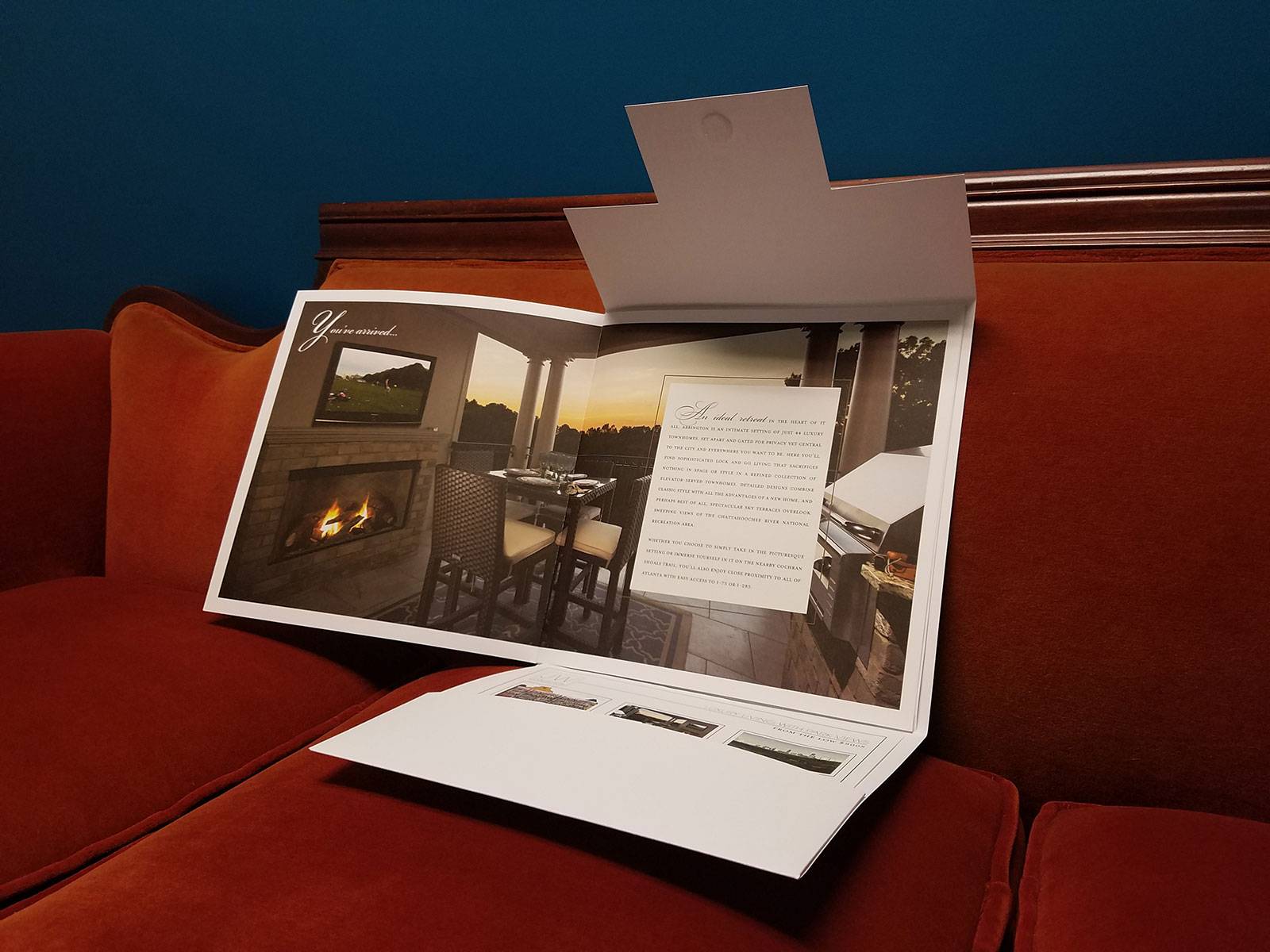 The Story
Abbington at Wildwood is a refined luxury townhome address comfortably situated right along Atlanta's perimeter with sweeping protected views over the adjacent Chattahoochee River National Recreation Area and direct trail connection to the river.
The Work
This uniquely luxurious piece is a brochure and folder in one with an innovative design that opens at a Velcro closure at the top of the piece and unfolds to reveal the brochure at center and folder pocket for additional supporting materials below.
The sleek, self-contained design makes a statement on its own, while the brochure interior makes an impression with large, rich imagery set against elegant white textured stock, reflecting the target audience's affluent aspirations and refined tastes.
THE RESULTS |
Abbington's striking introductory brochure was a central element in the community's marketing presentation during construction, driving 85% of its available offerings to sold.
See Our Portfolio