Wondering whether your brand should get in the mix on TikTok? Join the Peel Good podcast as our social media team discusses the pros and cons to consider.
We're talking all things TikTok! Join social media marketers Coral and Sara as they talk about the good, the bad and the possibilities TikTok holds for business – and how to know if your brand should get into the mix.
CLICK BELOW TO WATCH NOW!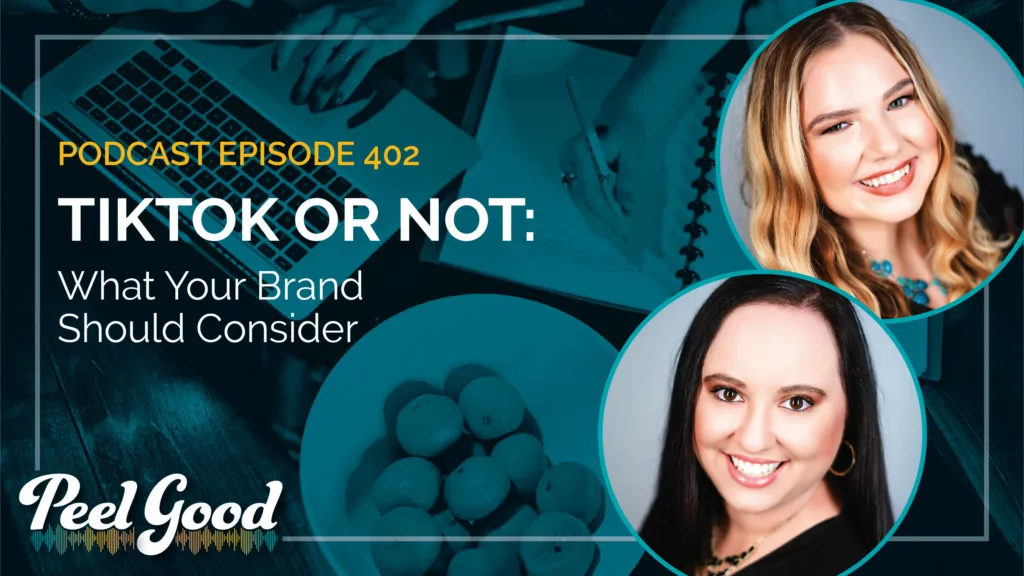 Ready for more juicy marketing insights? Check out more episodes of the Peel Good Marketing Podcast here.
See Our Blog
test