Friend or foe? Join the Peel Good podcast for a look at the potential and problems for the future of AI in marketing and creative.
The Peel Good Marketing Podcast is back, and we're kicking off the season with one of 2023's hottest topics of discussion – AI in marketing. Join Merissa, Jennifer and Paula as they explore the pitfalls and potential from ChatGPT to visual image generation (like the header image above styled by Lisa AI). We're talking and testing all things AI so catch up on the latest and join the conversation.
CLICK BELOW TO WATCH NOW!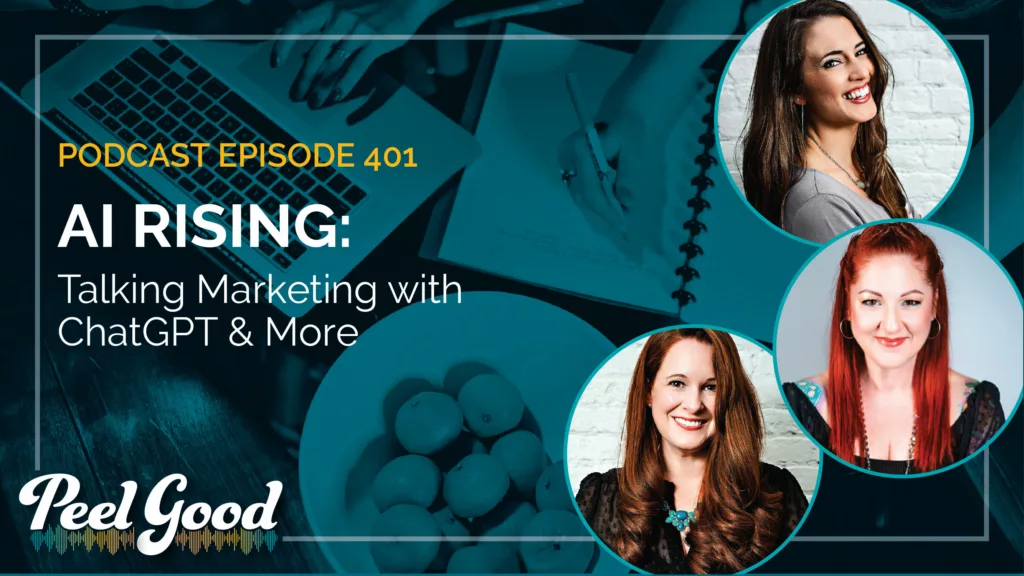 Ready for more juicy marketing insights? Check out more episodes of the Peel Good Marketing Podcast here.
See Our Blog
test