Wondering what to make of Instagram Reels? Our experienced social media marketing team breaks down what you need to know about the newest short-form video feature, how to use it and what to consider for your brand.
TikTok lovers take note: Instagram Reels has arrived in the U.S.
Facebook-owned Instagram has launched Reels in more than 50 countries. Similar to TikTok, Reels is a short-form video feature that allows users to create 15-second videos set to music or audio and edit them together with an array of effects and filters available to add. Ready to get started showing off those dance moves? Here's what you need to know.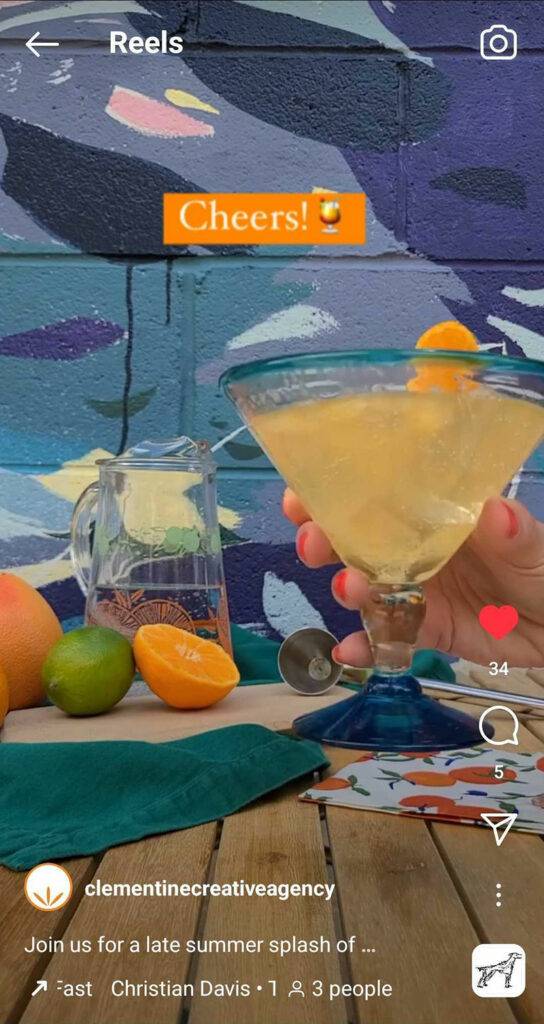 Where Can I See Reels
Reels videos are shared in the Instagram feed and can be discovered while browsing in the app. There's a new dedicated landing spot for Reels at the top of the Explore page as well as a dedicated tab for Reels on the profile page. Just look for the Reels icon.

Reels are available for both public and private accounts. Reels created under private accounts will only be shared in the user's own feed and stories.
How Can I Create in Reels
To make a Reels video, open up Instagram and slide to your camera. You'll now see Reels as a new section option at the bottom alongside Live and Story. You'll find an assortment of tools (that are similar to TikTok's) that you can use to record your video, apply special effects, change the speed and add audio to your creation. You can also use Instagram's familiar draw and text tools and choose from a selection of Instagram stickers.
What's the Difference Between Reels and Stories?
According to Instagram, Stories is intended to be a social feature – a quick snippet that you want to share with your followers. Reels, on the other hand, is designed with entertainment in mind hoping to cultivate a community of fun, inspiring and enjoyable content for users. And of course, Stories only stay on the platform for 24 hours while Reels will live on in the new Reels tab on your profile.
And What's the Difference Between Reels and TikTok?
Well, in terms of core functionality not a lot. Reels is a part of the larger Instagram environment and that means you can send Reels to your friends and use many of Instagram's familiar set of integrated filters and tools. That also means that Reels is a new tool for current Instagram creators to scale up their reach on the platform as well as a new place for current Instagram users to find more entertaining content to scroll.
While TikTok has started to offer pay to some creators for content, Instagram doesn't currently plan to pay popular creators for their videos. However, Instagram already allows for creators and influencers to earn revenue through sponsored content and partnerships on the platform. In addition, Reels will not allow users to "duet" or upload songs directly into the system – both popular TikTok features.
Are Brands Using Reels?
You bet they are. As a new potential tool to reach the Instagram audience, Reels certainly has some novel appeal. Even though Reels is in its infancy, brands are jumping on board to build their audience as Reels viewership grows by the minute. If you want to see Reels at work in high creative style, check out @LouisVuitton who is already pulling in more than 5 million views per video.
How Can I Use Reels for My Brand?
If you're looking for a new way to expand your reach and engage your audience on Instagram, it may be great to consider jumping on Reels early and exploring ways to add it to your digital marketing mix. As with any content creation and curation, make it strategic and keep it authentic. With its short, fast, fun format, Reels can be a great place for brands to show off their more casual, human side as a way to build relationship with their audience. Brands can also showcase products with creative style or inspire people with new ways to use their products – think food brand sharing new recipes or fashion outlets offering pointers on how to style that skirt or bag.
With TikTok's future in the U.S. uncertain, Instagram Reels may be a pivotal new player to watch. Want to talk more about how Reels might work with your social media marketing efforts? Connect with Clementine and let's discuss!
See Our Blog
test