Clementine took platinum and gold honors in this year's 16th annual Hermes Creative Awards, earning recognition for excellence in both web design and logo design for recent project work.
The Clementine bunch was thrilled to receive three recognitions for excellence from the recent 2022 Hermes Creative Awards. Presented annually, the Hermes Awards is an international competition sponsored by the Association of Marketing and Communication Professionals. See what caught the judges' eyes this year! To explore more work from the Clementine bunch, check out our portfolio.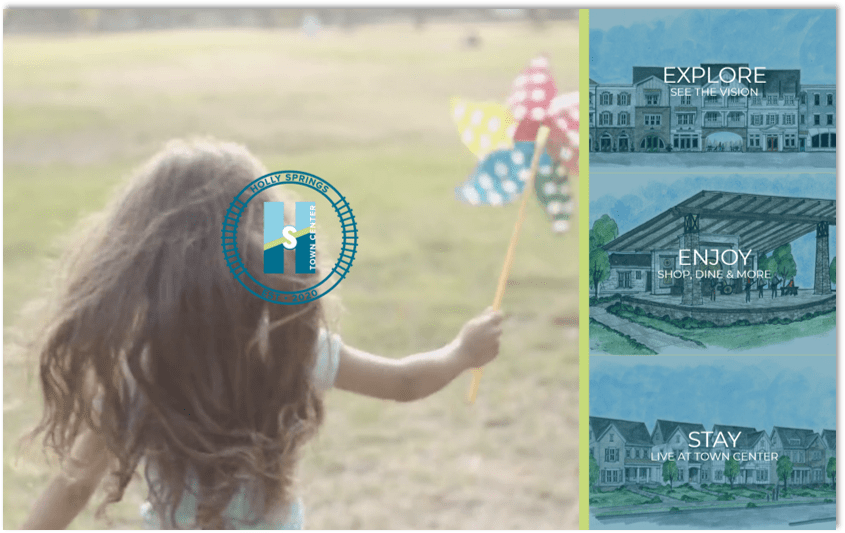 Holy Springs Town Center
PLATINUM AWARD – Microsite Design
The introductory web presence for the landmark new Holly Springs Town Center, which began construction this year, uses a fresh color palette and dynamic motion elements to set itself apart. A whimsical header video sets the tone for the destination as a new heart and home for the community. Throughout the site, custom animations layered on top of the architectural renderings bring to life what is to come, creating connections as visitors visualize themselves at work, at play or at home at the new Town Center. See the site here at hollyspringstowncenter.com.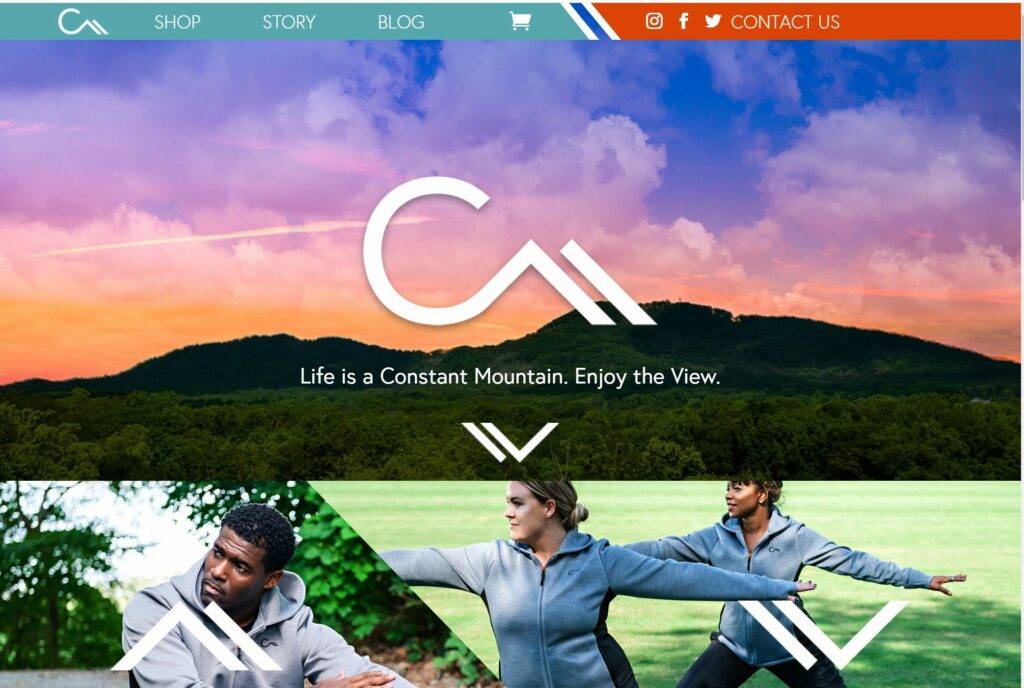 Constant Mountain Website
GOLD AWARD – Web Design
This sleek and eye-catching e-commerce website design for retail product brand Constant Mountain is full of unique details combining a creative edge with easy, intuitive shopping function. Throughout the design, parallel angled lines activate site elements while echoing the brand's logo design. Custom photography brings the product's story to life while a clean, crisp shopping interface makes it easy for customer's to see products, reviews and more.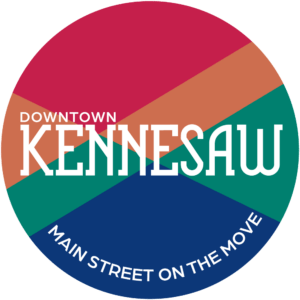 Downtown Kennesaw
HONORABLE MENTION – Logo Design
This artisan-inspired logo captures the diversity and excitement that is Downtown Kennesaw. The colorful background accentuates the variety available Downtown with a subtle nod to Kennesaw Mountain and Little Kennesaw Mountain as the backdrop of the city. Two custom typefaces blend the character of a historic district with a decidedly modern feel striking a timeless balance that celebrates the place itself. The logo's badge style is iconic and versatile, lending to a variety of uses from social media to merchandise and more. The tag line "Main Street on the Move" locates Downtown on the map as well as capturing both the vitality of the place and the forward focus of the City, the merchants and local residents as they shape and reshape Main Street as a community. See the brand in action at kennesawdowntown.com.
See Our Blog
test