Clementine Creative Agency is the recipient of two awards for work in social media from this year's international Communicator Awards.
The Clementine bunch is excited to be the recipient of two awards for work in social media from this year's international Communicator Awards. The team brought home a top Award of Excellence for the social media campaign series for Holly Springs Town Center as well as an Award of Distinction for Social Media Series (Diversity, Equity & Inclusion) for the Black History Month campaign for Bellwood Homes.
Holly Springs Town Center | Award of Excellence
A cornerstone of the economic development plan for the city of Holly Springs, GA, Holly Springs Town Center was conceived as an iconic hub incorporating a new City Hall, events green, and amphitheater as well as retail, restaurants and residential components – all to create a new thriving heart where the community can connect and enjoy. Managing the center's social media presence for the City, the Clementine team is tasked with creating early interest and engagement as the project is in ongoing site development work.

With no built destination on the ground, the team turned to some creative animation to begin to bring Holly Springs Town Center to life. Light, bright hand-drawn style animations are layered over the top of architectural renderings to add life and personality to the vision for this new hometown hub. From a child's balloons to twinkling lights on a dining patio or neighbors riding bikes or walking dogs, each adds motion, interest and emotional appeal to what is soon-to-be a favorite neighborhood destination. Elsewhere bright mural style graphics are superimposed over site landmarks depicting coming soon attractions and lending a bright and fresh presentation to the Town Center to be.
See the work in action @hollyspringstowncenter on Instagram.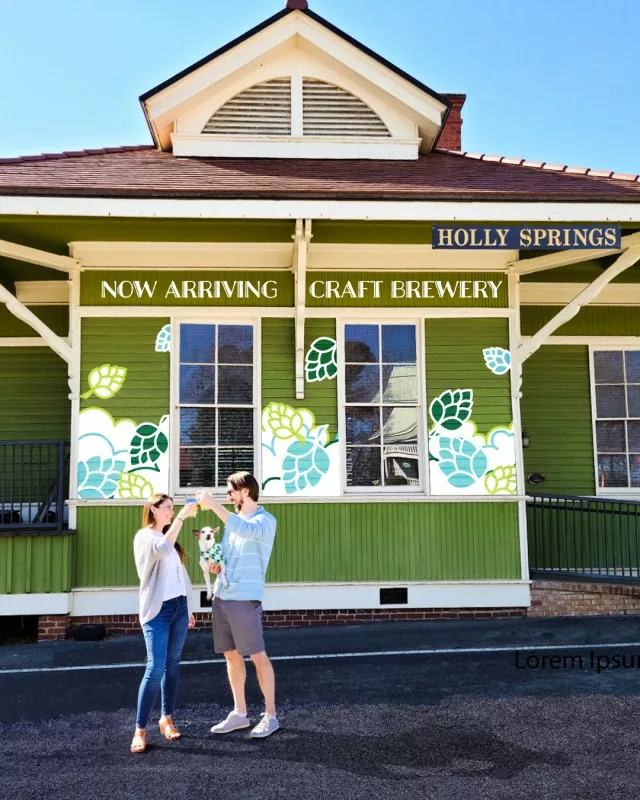 Bellwood Homes Black History Month | Award of Distinction
Based on Atlanta's burgeoning Westside, Bellwood Homes is much more than a typical homebuilder or developer. The Bellwood team's mission is to achieve enduring positive impact by building homes, building opportunity and building connection to people. The team brings that vision to life not only through its proven expertise in development, construction operations, project management and builders services but also through a commitment to community investment and advocacy – working together with development partners, city leaders and local residents to build the next chapter together with a focus on inclusivity, vibrancy, and sustainability.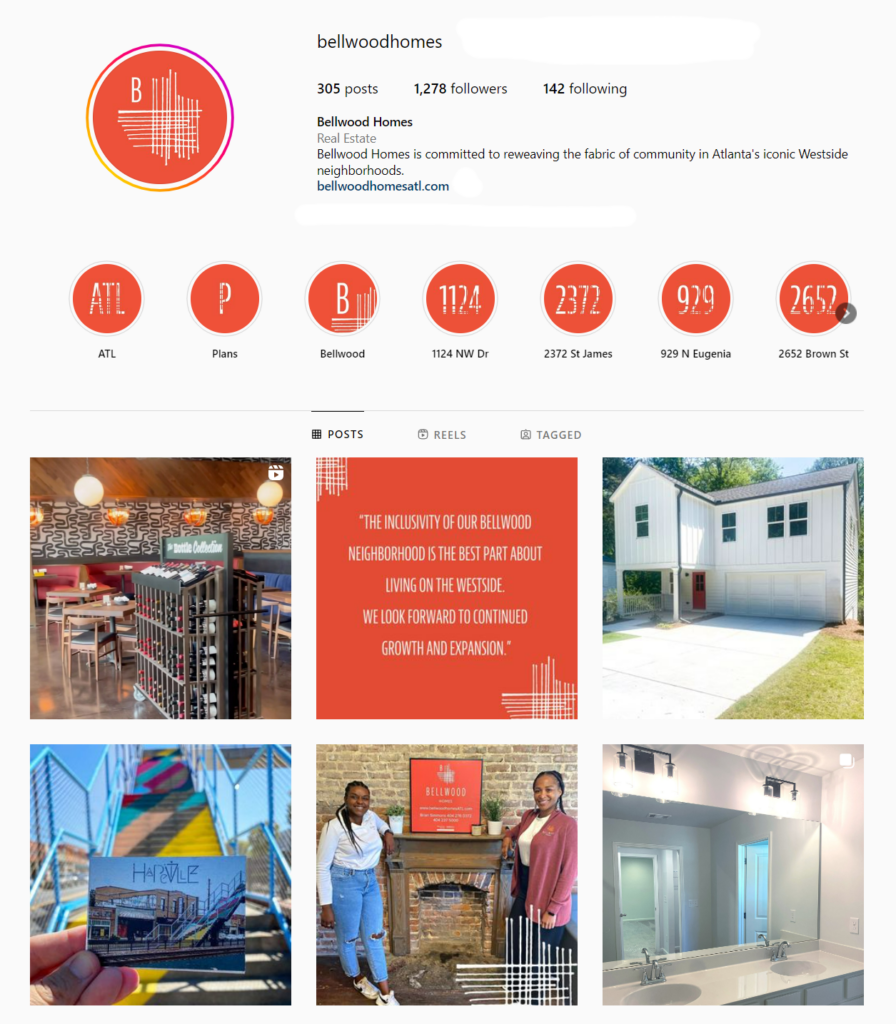 Since Bellwood's inception in 2020, the Clementine bunch has brought the message of this driven and thriving new player in the Atlanta real estate scene to life on social media. In 2023, the team envisioned a unique social media campaign to connect Bellwood's core business and its core values during Black History Month. The result was a video series highlighting iconic Atlanta landmarks which many may not know were designed by black architects. Featured landmarks included many of the city's best-known spots from Mercedes-Benz Stadium and the Hermes Towers at Centennial Olympic Park to the stunning canopies of Hartsfield-Jackson Atlanta International Airport and the Center for Civil and Human Rights.
See the work in action @bellwoodhomes on Instagram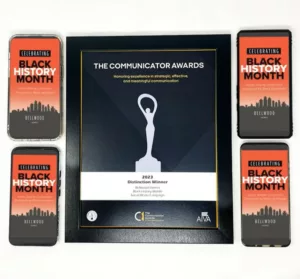 See Our Blog
test