Clementine Creative will lead strategic digital marketing and social media communications to bring the Bellwood Homes story to life on Atlanta's blossoming Westside.
Clementine Creative Agency will helm strategic digital marketing and social media communications for Bellwood Homes as it launches its new homes operation with the mission to reweave the fabric of community in Atlanta's iconic Westside neighborhoods.
As the Westside blossoms with reinvigorated energy heightened by the city's new Westside Park and the announcement of a new 90-acre Microsoft campus, Bellwood Homes has a uniquely community-based approach grounded in its values of inclusivity, vibrancy and sustainability. Though its homes are new, the Bellwood team has been working in the historic Grove Park, Almond Park and Carey Park neighborhoods for years alongside community residents and local NPUs to build opportunity and connection as well as smart, sustainable new homes at attainable prices. That makes the Bellwood Homes story unlike any other.
See more of the Bellwood story on the new website, just launched, at BellwoodHomesATL.com or catch up with them on social media @BellwoodHomes on Instagram or Facebook.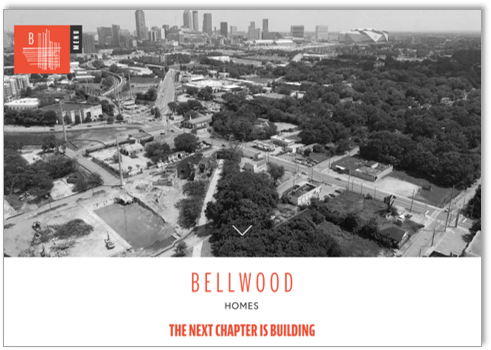 See Our Blog
test