2020 is drawing to a close, and all eyes are on 2021. Get our team's take on some of the biggest marketing, design, social media and web trends to watch on the rise for the coming year.
2020 is drawing to a close, and all eyes are on 2021. Get our team's take on some of the biggest marketing, design, social media and web trends to watch on the rise for the coming year.
BIG THOUGHTS
Socially conscious consumer seeks like-minded brand.
2020 was a year of reckoning in so many ways with an unwavering cultural spotlight placed squarely on issues of social justice and inclusivity. With the focus on creating positive change, many consumers have a new and heightened awareness of the ethics of the brands with whom they do business. And staying silent and keeping out of the fray, a popular tactic for many brands in the past, may no longer be a good option. In fact, a recent media insights report showed that 56% of consumers say they simply don't respect businesses that choose to remain silent on the issues. On the other hand, more and more consumers are actively seeking brands whose values align with their own. Whether it's highlighting your brand's approach to social responsibility, embracing a cause, championing authentic representation and real inclusivity or all of the above, look for consumers to continue to raise their expectations in terms of the real story behind the brand.
It's time to get real.
Maybe it's because we all spent most of 2020 in sweatpants, trying to navigate remote work and school while rediscovering our natural hair styles – and hair colors – together, but honesty and authenticity are driving consumer trends into 2021. In many ways, culture is rebelling against manufactured or artificial perfection. Instead design and marketing communications are rejecting artifice in favor of more real and natural presentations, conversational language and approachable production styles.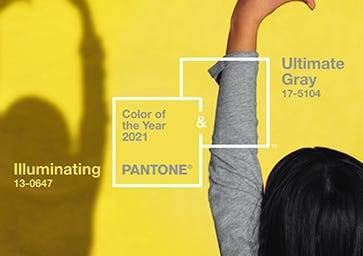 Optimism is on trend.
After what seems like an interminable period of unrelenting gloom, brands and consumers alike are seeing a light breaking through the clouds in 2021. Now, it's all about finding ways to be positive and optimistic in the face of very real challenges that still persist. Let's face it – we're all in the market for a little uplifting right about now.
SOCIAL MEDIA
Conversational and Relationship-Based Marketing
Misinformation online has been a big topic lately. No wonder then that building customer confidence and cultivating trust with your audience are of increasing focus and will continue to be in the coming year. Expect to see brands prioritize content that is useful, educational or helpful to build rapport with their audience and establish themselves as a trusted source over more direct sales content. Responsiveness and engagement are key – after all, a conversation is a two-way street and customers are very sensitive to the difference between talking with someone and being talked at. And customer reviews are another critical piece of building credibility, so don't neglect a strong reviews cultivation and management plan.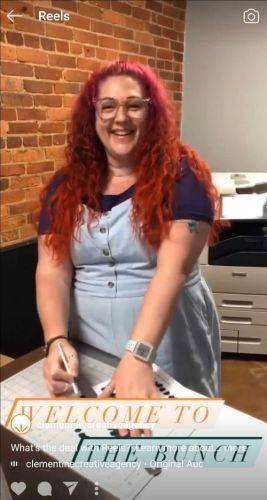 Branching Out with All the Video
One of the big social media shakeups of 2020 came in the form of TikTok, the short-form video sharing platform that skyrocketed into the mainstream peaking with almost 76 million downloads in March 2020 to become the global hub for everything from dance challenges and cooking demos to animal videos and fashion inspirations. Following on the heels of TikTok's phenomenal popularity, Instagram soon made a bid to continue diversifying its platform and engaging its audience (which is over a billion users now by the way) in new ways by launching Reels, its own short-form video feature. As people spend more and more time on social media and platforms continue to innovate to compete for attention, diversification of your social media mix will be the name of the game. That means exploring new platforms, new features and new content types to keep in touch with your audience as they delve deeper and deeper into their favorite social media pastimes.

Choose Your Words
Instagram recently announced its rollout of upgraded search functionality that will allow users to search for content by keywords contained in the caption for the first time. This expanded search means more opportunities for users to find content they love and for brands to get their content in front of the right people. Once again, captions are king.
New Old School
Ok, while not technically social media, podcasts are engaging a larger and larger audience segment. Industry research says that 55% of Americans now listen to podcasts, leading many to draw comparisons back to the golden age of radio when it was all about listening. Headed into 2021, the smart brands are learning how to use podcasting to their marketing advantage – whether that means simply advertising to these audiences or starting up a podcast of their own to grow interest and awareness in their brand. (By the way, have you checked out our Peel Good Marketing podcast lately?)
WEB DESIGN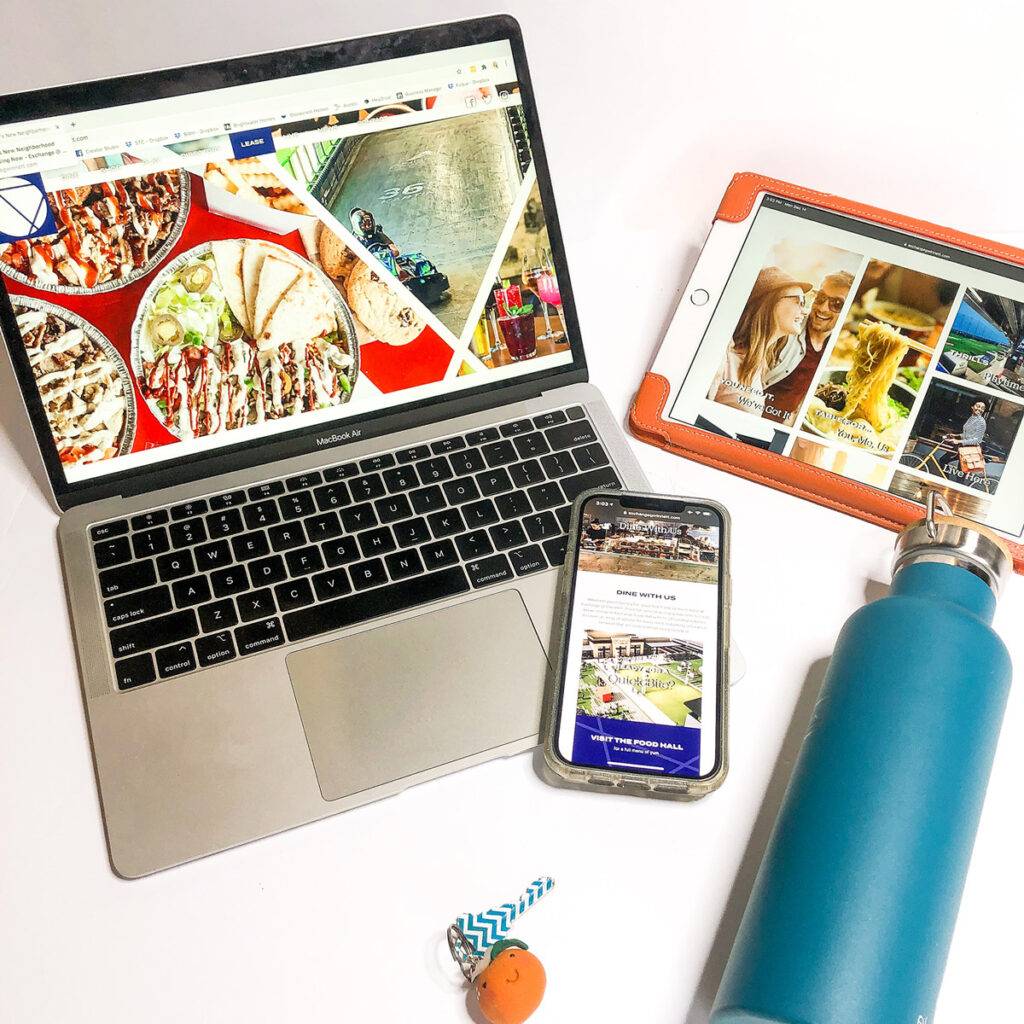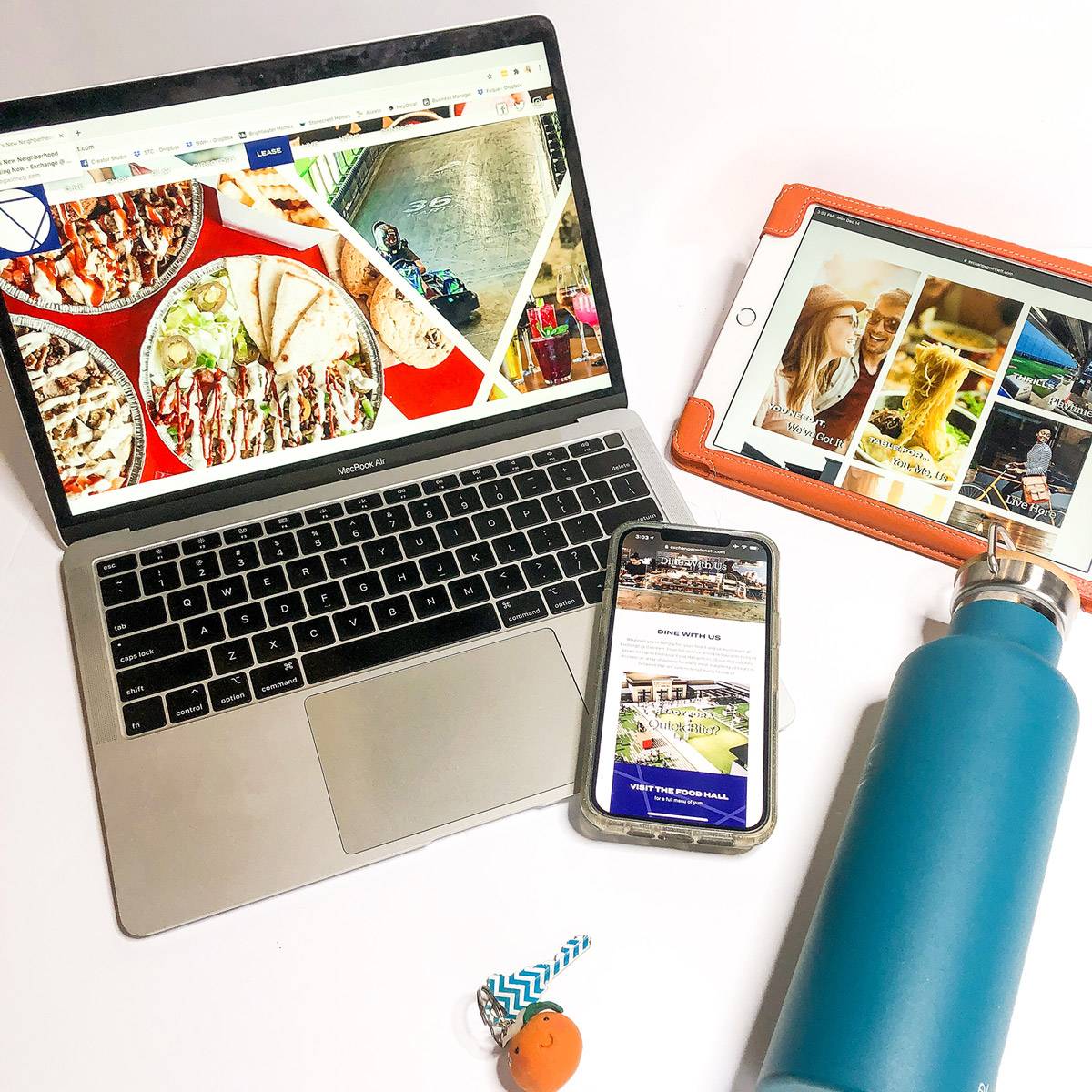 Instant Access(ibility)
2020 forced many businesses to lean into their website presence like never before as their customers turned online in the face of lockdowns and restrictions. So, if you weren't thinking about web accessibility before, you should be now. Web accessibility refers to the principles of designing and developing websites and content that allow all individuals, regardless of disability, to use and interact with them easily. For some easy ways to get started making your website more accessible, read more on our blog here or give a listen to our Peel Good Marketing Podcast: Web Accessibility 101.
Make Your Move
Microinteractions and microanimations are among the hottest trends in web design. These are simply small, preferably functional, movements that engage the user and provide visual feedback as they interact with the page. Think animated icons or hamburger menus in motion. The way a piece of content subtly bounces up when you hover over it. Those mesmerizing screen graphics while you wait for a page to load. All of these things can make your website more attractive and engaging for users and, if done well, can actually help guide them through the site experience by calling their attention to where it needs to be.

Grid Be Gone
Since the dawn of web design, grids have been the foundational element of many designs – all tables and rows and straight lines as far as the mouse can scroll. But now, echoing a general trend towards more natural presentations, web designers are leaning into more organic shapes – adding fluid or asymmetrical design elements and definitely thinking outside the grid. The result is softer, with more smooth lines and added depth to help websites come to life.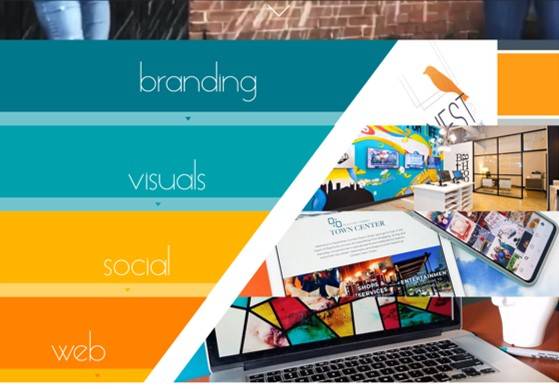 Color Me Trendy
In terms of color, web design has often been driven by the two extremes of white and black (especially with the rising interest in dark mode over the last few years). As we've all spent more time on our screens and fighting off Zoom fatigue in 2020, we're ready for some web design that's easier on the eyes. Many designers are answering the call with a turn towards soft color palettes that provide both accessibility and comfort. On the other hand, some sites are looking for new ways to stand out to web-fatigued audiences and are choosing bold, bright saturated colors to make their brand pop. Either way, color is definitely trending for 2021.
CREATIVE DESIGN
Take Me Back
One of the biggest design trends for the coming year is brought to you by the past. It's no surprise after the year we've had that throwbacks reminding us of the good old days are like comfort food for the eyes. In fact, a recent study showed that nostalgia mentions on social media increased 88% during COVID-19 lockdowns. Look for lots of retro styling to set the pace for 2021 from vintage fonts to evocative color palettes.

Naturally Beautiful
Dovetailing with an overall attitude shift towards keeping appearances natural and real as well a growth of interest in green and environmental issues, designers are trending towards organic and muted colors for 2021. Look for natural and earth tones in designs that are refined but not fussy or trying too hard as well as striking or unusual color combinations intended to draw the eye.

Flat and Flattering
Another big design trend that's on the rise is the use of flat icons and illustrations. Look for this trend in all sorts of media from print to the web and social media graphics. Icons are a great way to visually communicate information quickly and with fewer words, making them ideally suited for the fast-scrolling digital environment. If you want to do this trend right though, custom-created icons and illustrations are a must to avoid the pitfalls of stock fatigue.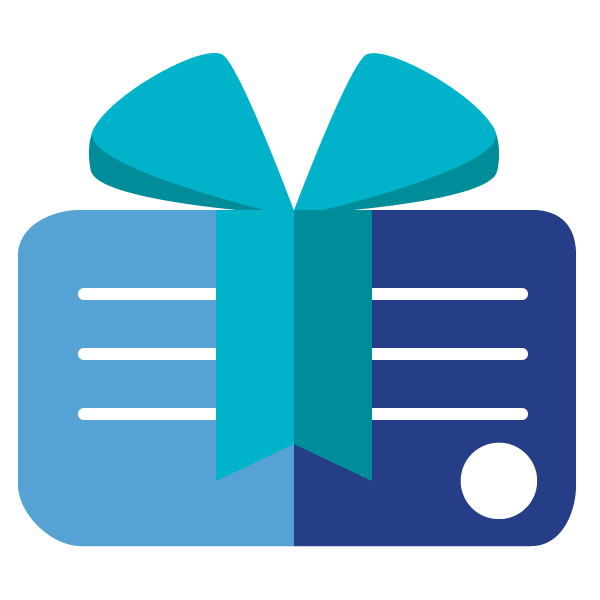 Are you ready to get your brand tuned up for 2021? Connect with Clementine to get started!
See Our Blog
test